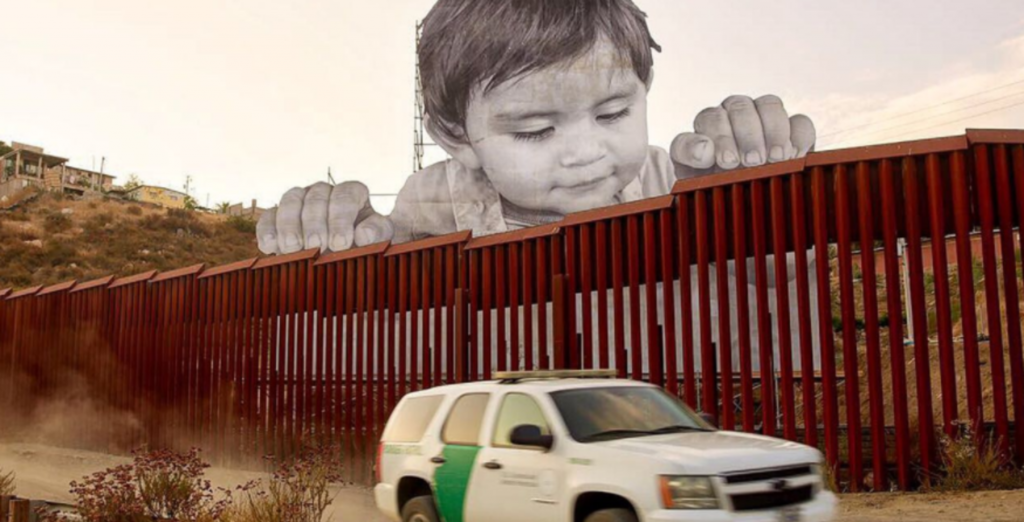 9.15 Explosion at London's Parsons Green tube station
9.14 The Indians win their 22nd consecutive game
9.14 California lawmakers late Friday sent Gov. Jerry Brown a bill that would require presidential candidates to make their tax returns public before appearing on the state's ballot.
9.14 Chuck and Nancy say they cut a deal with Trump to save DACA
9.14 The US has more female bartenders than male ones.
9.14 Ben Thompson in Stratechery: "[E]verything is aligned around Apple being the Apple Jobs envisioned: a company that shows its "appreciation to the rest of humanity [by making] something wonderful and put[ting] it out there." By making the best products Apple earns loyal customers willing to pay a premium; loyal customers give Apple both freedom to make large scale changes and also a point of leverage against partners like carriers and developers. And then, the resultant profits lets Apple buy the small companies and do the R&D to create the next set of products."
9.13 Robert Samuelson in the Post: "For years, the black unemployment rate has been roughly double the white rate, and that relationship hasn't fundamentally changed. In August, the black unemployment rate was 7.7 percent, almost exactly twice the white rate of 3.9 percent.''
9.13 Press Release: "TIME Editor-in-Chief Nancy Gibbs is stepping down after 32 years at the brand, including four years at its helm,"
9.13 Bernie Sanders proposes a single payer plan
9.13 Following Facebook posts in which convicted swindler Martin Shkreli put a bounty on Hillary Clinton's hair, a federal judge declared the loudmouth former drug company exec to be a "danger to society," and ordered him jailed.
9.13 Bill and Melinda Gates warned that the world will miss its development goals. The Gates Foundation said that even under optimistic scenarios, incidences of poverty, maternal and child mortality, child underdevelopment, HIV, and tuberculosis will exceed the UN's Sustainable Development Goals targets in 2030. Melinda Gates said she was particularly worried about US president Donald Trump's proposed cuts of US funding for global family-planning programs.
9.13 JPMorgan CEO Jamie Dimon says bitcoin is "worse than tulip bulbs," the most famous asset bubble in history.
9.13 John McCain on Vietnam: "Their leaders didn't lead, whether they were military or civilian. By telling the American people one thing, which was not true, about the progress in the war and the body counts, it caused a wave of pessimism to go across this country, which bolstered the antiwar movement. We can learn lessons today because the world is in such turmoil: Tell the American people the truth!"
9.13 A monstrous fatberg is blocking a London sewer. At 130 metric tons (143 tons), the mass of congealed fat, oil, wipes, and other debris is as heavy as a blue whale.
9.13 Katy Tur in Unbelievable: My Front-Row Seat to the Craziest Campaign in American History,: "Before I know what's happening, his hands are on my shoulders and his lips are on my cheek. My eyes widen. My body freezes. My heart stops." Immediately after Trump kissed her, Tur hoped no one saw it. "Fuck," she wrote. "I hope the cameras didn't see that. My bosses are never going to take me seriously."
9.13 Howard Dean on young voters: "These people are not Democrats. They're very independent-minded. They don't like politics. And they mistrust institutions."
9.12 Eliot A. Cohen in The Atlantic:" In short, foreign leaders may consider Trump alarming, but they do not consider him serious. They may think they can use him, but they know they cannot rely on him. They look at his plans to slash the State Department's ranks and its budget—the latter by about 30 percent—and draw conclusions about his interest in traditional diplomacy. And so, already, they have begun to reshape alliances and reconfigure the networks that make up the global economy, bypassing the United States and diminishing its standing.''
9.12 After @tedcruz liked a porn tweet, Sen. Ted Cruz blamed 'a staffing issue'
9.11 Jemele Hill of ESPN: "Donald Trump is a white supremacist who has largely surrounded himself w/ other white supremacists."
9.11 A nervous Sergio Dipp makes his MNF debut
9.11 N.Y. Times columnist David Leonhardt: "Extreme rainstorms are up more than a third since the early 1980s. The main reason these storms seem to be more frequent is global warming. Gabriel Vecchi of Princeton compares warmer air to a bigger bucket: It can carry more water from oceans then dump that water on land."
9.11 Russian politician Vyacheslav Nikonov, a member of the Duma, said on live TV that U.S. "intelligence missed it when Russian intelligence stole the president of the United States."
9.11 George Clooney on Steve Bannon: "a schmuck who literally tried everything he could to sell scripts in Hollywood." Bannon famously wrote a screenplay for a rap musical update of Shakespeare's "Coriolanus," titled "The Thing I Am.""It's like a rap Shakespearean thing about the LA riots. It's the worst script you've ever read," Clooney said of Bannon's creation. "But he was trying to get it made in Hollywood. And had he, he would still be in Hollywood making movies and kissing my ass to make one of his films. That's who he is."
9.11 The most important modern milestone is secondhand knowledge to a fifth of the country.
9.10 Ashley Parker and Philip Rucker in The Washington Post: "In business, his personal life, his campaign and now his presidency, Trump has sprung surprises on his allies with gusto. His dealings are frequently defined by freewheeling spontaneity, impulsive decisions and a desire to keep everyone guessing — especially those who assume they can control him. He also repeatedly demonstrates that, while he demands absolute loyalty from others, he is ultimately loyal to no one but himself. … Foreign diplomats euphemistically describe the president as 'unpredictable.'"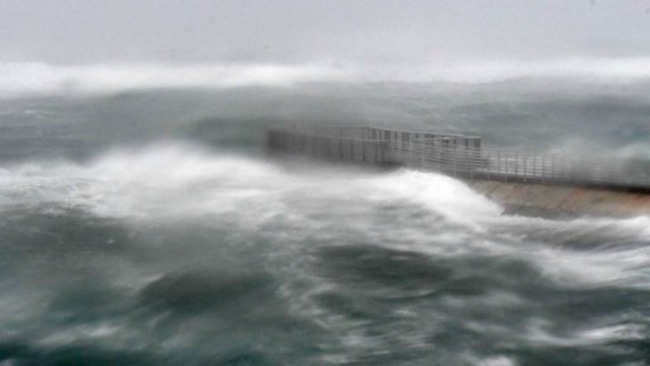 9.10 In the wee small hours, Hurricane Irma makes landfall in the Florida keys
9.10 In a "60 Minutes" interview that was posted online Sunday night, Steve Bannon was asked whether he considered Jim Comey's dismissal the biggest mistake in political history. Bannon responded, "That probably would be too bombastic even for me, but maybe modern political history." He went on to acknowledge that if Comey had not been let go, it's unlikely that the probe led by special counsel Robert Mueller would have been established. "I don't think there's any doubt that if James Comey had not been fired, we would not have a special counsel, yes," he said. "We would not have the Mueller investigation. We would not have the Mueller investigation and the breadth that clearly Mr. Mueller is going for."
9.9 Sloane Stephens becomes the second unseeded woman to win the US Open after Kim Clijsters in 2009.
9.9 Axios: "We can't overstate the level of despair among Republicans. One person very close to Republican leadership told us: "He accepted a shakedown when he was holding all the cards. … This is quite literally a guy who watches 'ER' trying to perform a surgery."
9.8 For the first time since 1981 at the US Open, all four semifinalists are American.
9.8 Axios: After suggesting Hurricane Irma is fake news manufactured in a massive conspiracy to boost ratings and businesses and push a liberal climate change agenda, Rush Limbaugh fled his Palm Beach mansion to escape the fake-ish hurricane.
9.8 John McCain: "I have no way of divining his motives. I'm a pretty intelligent guy, but I don't understand this."
9.8 A breach at Equifax exposes the personal information of millions.
9.8 Ta-Nehisi Coates in The Atlantic: Trump won white women (+9) and white men (+31). He won white people with college degrees (+3) and white people without them (+37). He won whites ages 18–29 (+4), 30–44 (+17), 45–64 (+28), and 65 and older (+19). Trump won whites in midwestern Illinois (+11), whites in mid-Atlantic New Jersey (+12), and whites in the Sun Belt's New Mexico (+5). From the beer track to the wine track, from soccer moms to nascardads, Trump's performance among whites was dominant.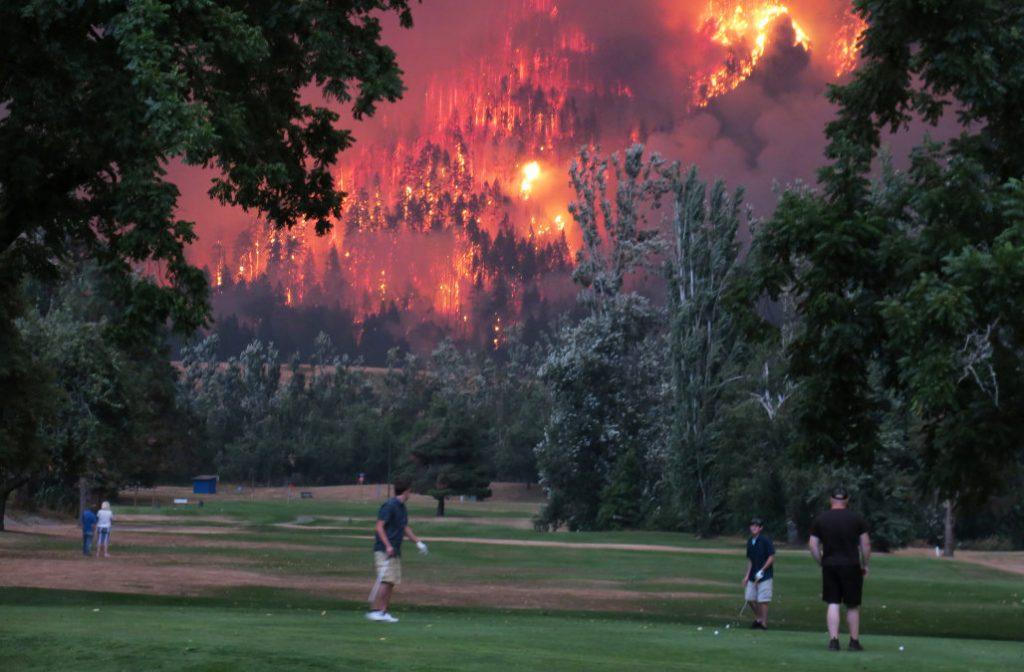 9.8 In Oregon, Golfers continues play as wildfires rage nearby
9.7 Fareed Zakaria in the Washington Post: We are living in an age of revolutions, natural and human, that are buffeting individuals and communities. We need government to be more than a passive observer of these trends and forces. It needs to actively shape and manage them
9.7 Cabinet retreat at Bear Mountain
9.7 Graydon Carter announces that he is leaving Vanity Fair
9.6 In a surprising blow to his own party's congressional leadership, Trump struck a deal with Democrats to package nearly $8 billion in Hurricane Harvey relief with a three-month extension of government funding and increase in the debt ceiling.
9.6 Trump sides with Chuck and Nancy on raising the debt ceiling
9.6 Facebook Inc said on Wednesday it had found that an operation likely based in Russia spent $100,000 on thousands of U.S. ads promoting divisive social and political messages in a two-year-period through May. Facebook, the dominant social media network, said 3,000 ads and 470 "inauthentic" accounts and pages spread polarizing views on topics including immigration, race and gay rights. Another $50,000 was spent on 2,200 "potentially politically related" ads, likely by Russians, Facebook said. U.S. election law bars foreign nationals and foreign entities from spending money to expressly advocate the election or defeat of a candidate. Non-U.S. citizens may generally advertise on issues. Other ads, such as those that mention a candidate but do not call for the candidate's election or defeat, fall into what lawyers have called a legal gray area.
9.6 Esther Perel in The Atlantic: Adultery has existed since marriage was invented, yet this extremely common act remains poorly understood. Around the globe, the responses range from bitter condemnation to resigned acceptance to cautious compassion to outright enthusiasm. In Paris, the topic brings an immediate frisson to a dinner conversation, and I note how many people have been on both sides of the story. In Bulgaria, women seem to view their husbands' philandering as unfortunate but inevitable. In Mexico, women proudly see the rise of female affairs as a form of social rebellion against a chauvinistic culture that has long made room for men to have "two homes," la casa grande y la casa chica—one for the family, and one for the mistress. Infidelity may be ubiquitous, but the way we make meaning of it—how we define it, experience it, and talk about it—is ultimately linked to the particular time and place where the drama unfolds.
9.6 Proceedings of Royal Society B: when wild dogs in Botswana sneeze, they aren't merely clearing their nasal passages. They are actually voting on whether to go hunting, and some dogs are especially successful at moving the group with just a few sneezes.
9.6 John McCain and Sheldon Whitehouse: "Americans do not like gerrymandering. They see its mischief, and absent a legal remedy, their sense of powerlessness and discouragement has increased, deepening the crisis of confidence in our democracy. We share this perspective. From our vantage point, we see wasted votes and silenced voices. We see hidden power. And we see a correctable problem."
9.6 Barack Obama: "Whatever concerns or complaints Americans may have about immigration in general, we shouldn't threaten the future of this group of young people who are here through no fault of their own, who pose no threat, who are not taking away anything from the rest of us. … Kicking them out won't lower the unemployment rate, or lighten anyone's taxes, or raise anybody's wages."
9.5 Investigators for MLB have determined that the Red Sox executed a scheme to illicitly steal hand signals from opponents' catchers in games against the second-place Yankees and other teams,
9.5 Stephen Colbert tweet: Repealing DACA in order to MAGA is a load of CACA..
9.5 The Daily News is sold for $1
9.5 Sessions announces that DACA will come to a close
9.5 Margaret Sullivan in Washington Post: "Facebook … has never acknowledged the glaringly obvious — that it is essentially a media company, where many of its 2 billion active monthly users get the majority of their news and information. Would Donald Trump be president today if Facebook didn't exist? Although there is a long list of reasons for his win, there's increasing reason to believe the answer is no."
9.1 James Fallows in The Atlantic: Many people who knew or worked with Kukula Glastris described her as "the kindest" or "the most generous" person they had known. It's a big world, and titles like that can be contested. But I've never met anyone whose combination of personal goodness, plus intellectual and professional abilities, exceeded Kukula's.''