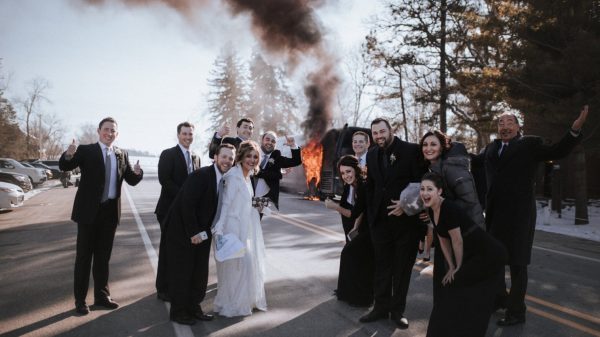 3.13 Fourteen million fewer Americans would have health insurance next year if the plan were enacted, according to the analysis from the nonpartisan Congressional Budget Office, and that figure would swell to 24 million within a decade. A typical working-class 64-year-old who makes $26,500 annually would pay nearly $13,000 more in premiums every year.
3.12 Albany
3.10 Paul Krugman in the New York Times: Given the rhetoric Republicans have used over the past seven years to attack health reform, you might have expected them to do away with the whole structure of the Affordable Care Act — deregulate, de-subsidize and let the magic of the free market do its thing. This would have been devastating for the 20 million Americans who gained coverage thanks to the act, but at least it would have been ideologically consistent. But Republican leaders weren't willing to bite that bullet. What they came up with instead was a dog's breakfast that conservatives are, with some justice, calling Obamacare 2.0. But a better designation would be Obamacare 0.5, because it's a half-baked plan that accepts the logic and broad outline of the Affordable Care Act while catastrophically weakening key provisions. If enacted, the bill would almost surely lead to a death spiral of soaring premiums and collapsing coverage. Which makes you wonder, what's the point?
3.10 David Brooks in the Times: "The central debate in the old era was big government versus small government, the market versus the state. But now you've got millions of people growing up in social and cultural chaos and not getting the skills they need to thrive in a technological society. This is not a problem you can solve with tax cuts.
And if you don't solve this problem, voters around the world have demonstrated that they're quite willing to destroy market mechanisms to get the security they crave. They will trash free trade, cut legal skilled immigration, attack modern finance and choose state-run corporatism over dynamic free market capitalism. The core of the new era is this: If you want to preserve the market, you have to have a strong state that enables people to thrive in it. If you are pro-market, you have to be pro-state. You can come up with innovative ways to deliver state services, like affordable health care, but you can't just leave people on their own. The social fabric, the safety net and the human capital sources just aren't strong enough. New social crises transform party philosophies. We're in the middle of a transformation. But to get there we've got to live through this final health care debacle first.
3.10 China leads the world in self-made female billionaires. An estimated 56 out of 88 call China home.
3.10 In a Twitter exchange with the Atlassian CEO, the Tesla boss said he could build a 100MW battery storage farm in the state within 100 days—or its free of charge. The state has been suffering from serious power outages in the last six months. Tesla built an 80MW farm in just 90 days in California last year.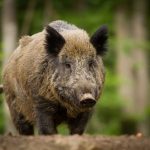 3.10 Wild radioactive boars are rampaging in Japan. They've taken over towns in the Fukushima prefecture near the site of the 2011 nuclear plant disaster.
3.8 David Wasserman in 538.com: Of the nation's 3,113 counties (or county equivalents), just 303 were decided by single-digit margins — less than 10 percent. In contrast, 1,096 counties fit that description in 1992, even though that election featured a wider national spread.1 During the same period, the number of extreme landslide counties — those decided by margins exceeding 50 percentage points — exploded from 93 to 1,196, or over a third of the nation's counties.
3.8 Tom Edsall on NYTimes.com, "Trump's Political Stew: The president's electoral coalition has been 50 years in the making. It may prove to be enduring": "Trump's impact on voting patterns was not to increase the [GOP] share of the white vote … Both Trump and Mitt Romney carried whites by the same 20-point margin. The big shift Trump wrought was to change the type of whites who voted Republican. … [N]on-college whites [were] the majority, 55.1 percent, with college -educated whites becoming the minority at 44.9 percent." "Trump has oriented the party toward heightened anger, intensified racial resentment, animosity to immigrants and opposition to trade. This is an exceptionally volatile mix. Trump is fanning rather than quelling the flames — everything he has done so far has been to raise, not lower, the heat. The next question is whether the Republican Party will be able to continue to exploit this mix or whether it will boil over in ways that cannot be predicted."
3.7 In Nashua, Iowa, a party bus headed to a wedding reception caught fire and exploded.
3.7 Jennifer Rubin in the Washington Post: "House Speaker Paul D. Ryan's (R-Wis.) office says it has no Congressional Budget Office score for the bill to repeal Obamacare. Well, I asked, how then do you know: What the impact will be on the deficit What the increase would be in out-of-pocket costs? How many people will lose coverage?How many people will be eliminated from Medicaid? The answer: We don't have a CBO score. For starters, I frankly don't believe that. Ryan can direct the CBO to score whatever he pleases, and it defies common sense to think he doesn't have a very, very good idea how CBO would score this, even with recent changes to reintroduce income as a consideration in calculating the size of the tax credit. Moreover, the notion that House Republicans would vote to end legislation on which tens of millions of people depend for health-care coverage without knowing critical facts about their bill arguably is the most irresponsible display of governance in my lifetime. House Minority Leader Nancy Pelosi (D-Calif.) was berated for saying members would have to vote for the Affordable Care Act to find out what was in it, but members knew far more about what was in that bill than Republicans now know about the American Health Care Act (AHCA) — and Republicans are taking coverage away."
3.6 Ben Carson: "That's what America is about, A land of dreams and opportunity. There were other immigrants who came here in the bottom of slave ships, worked even longer, even harder for less. But they too had a dream that one day their sons, daughters, grandsons, granddaughters, great grandsons, great granddaughters might pursue prosperity and happiness in this land."
3.6 Greg Sargent in the Post: "Trump is enraged at being subjected to a system of democratic and institutional constraints, for which he has signaled nothing but absolute, unbridled contempt. The system is pushing back, and he can't bear it."
3.5 Trump accuses Obama of wiretapping him. Writes EJ Dionne in the Post: "Trump has a problem either way. If he was not wiretapped, he invented a spectacularly false charge. And if a court ordered some sort of surveillance of him, on what grounds did it do so?"
3.5 Peter Baker and Maggie Haberman, in the New York Times: "Conspiracy Theory's Journey From Talk Radio to Oval Office": "Previous presidents usually measured their words to avoid a media feeding frenzy, but Mr. Trump showed again over the weekend that he feeds off the frenzy."
3.5 Marie LePen on 60 Minutes: "Marine Le Pen, the nationalist leader running to be the next president of France, tells Anderson Cooper: "Globalization has become an ideology with no constraints. Now nations are forcing themselves back into the debate. Nations with borders that we control with real economies, not Wall Street economies, but rather factories and farmers. This goes against unregulated globalization, a wild, savage globalization. Wild globalization has benefited some, but it's been a catastrophe for most."
3.4 The Washington Post: President Trump on Saturday angrily accused former president Barack Obama of orchestrating a "Nixon/Watergate" plot to tap the phones at his Trump Tower headquarters last fall in the run-up to the election. While citing no evidence to support his explosive allegation, Trump said in a series of four tweets sent Saturday morning that Obama was "wire tapping" his New York offices before the election in a move he compared to McCarthyism. "Bad (or sick) guy!" he said of his predecessor, adding that the surveillance resulted in "nothing found." Trump offered no citations nor did he point to any credible news report to back up his accusation, but he may have been referring to commentary on Breitbart and conservative talk radio suggesting that Obama and his administration used "police state" tactics last fall to monitor the Trump team. The Breitbart story, published Friday, has been circulating among Trump's senior staff, according to a White House official who described it as a useful catalogue of the Obama administration's activities.
3.3 Sessions recuses himself from investigations into 2016 campaign, Russian ties
3.2. Jane Fonda in The Edit: "I've been raped, I've been sexually abused as a child and I've been fired because I wouldn't sleep with my boss, I always thought it was my fault; that I didn't do or say the right thing."
3.2 The Atlantic: Yaniv Erlich and Dina Zielinski from the New York Genome Center and Columbia University encoded the 1895 fifty-second long silent movie The Arrival of a Train at La Ciotat Station in DNA. They also stored a computer operating system, a photo, a scientific paper, a computer virus, and an Amazon gift card. Using a new storage strategy, they managed to pack the digital files into record-breakingly small amounts of DNA. A one terabyte hard drive currently weighs around 150 grams. Using their methods, Erlich and Zielinski can fit 215,000 times as much data in a single gram of DNA. You could fit all the data in the world in the back of a car. This could be the future of data storage.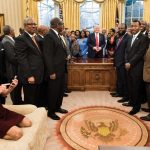 3.1 At the Washington Press Club Foundation Dinner, there were jokes about Kellyanne Conway and the couch. Rep. Cedric Richmond (D-La.) made a cringe-worthy joke about that now-famous photo of Kellyanne Conway kneeling on the Oval Office sofa. Here's what he said (my emphasis to Richmond's remarks added in bold):
"You even mentioned Kellyanne and the picture on the sofa. But I really just want to know what was going on there, because, I won't tell anybody. And you can just explain to me that — that circumstance, because she really looked kind of familiar there in that position there. But don't answer. And I don't want you to refer back to the '90s." Just a few minutes earlier, Republican Sen. Tim Scott (S.C.) had said: "Has anyone seen the controversy around Kellyanne Conway and the couch in the Oval Office? Come on, people. You remember the '90s. That couch has had a whole lot of worse things. Come on now." According to C-SPAN coverage of the event, the room cracked up at Scott's '90s joke. It was edgy without falling over the edge — something you couldn't repeat at a family dinner, but not directly offensive or accusatory.
3.1 Jonathan Swan in Axios, on "the bipolar Trump presidency": "Tuesday night's speech was the first time Trump's yin and yang was on full display. The core of the speech was the issues on which Trump built his campaign: trade, immigration and national security. On these the Trump-Bannon worldview remains unchanged and is being pursued almost to the letter. But the speech also had a softer side: the environment, childcare, women's health and female entrepreneurship. These are Ivanka's projects." What this creates: A quiet, constant wrestle for the tone of the presidency, if not its substance. As one source close to the White House explained: "One side believes pain is necessary to alleviate the symptoms. The flip side says: 'Hold on: There are human impacts here.'"