7.16 Shepherd Smith to Fox News Sunday host Chris Wallace: "It's pilin' up. … We're still not clean on this, Chris. If there's nothing there — and that's what they tell us: They tell us there's nothing to this and nothing came of it, there's a nothingburger, it wasn't even memorable, didn't write it down, didn't tell you about it, because it wasn't anything so I didn't even remember it — with a Russian interpreter in the room at Trump Tower? If all of that, why all these lies? Why is it lie after lie after lie? … The deception, Chris, is mind-boggling. And there are still people who are out there who believe we're making it up. And one day they're gonna realize we're not and look around and go: Where are we, and why are we getting told all these lies?"
7.15 Quartz: "Increasingly, empathy will be treated as a luxury. We'll pay more for a real human whose job is to understand us just as we are. As with bespoke shoes, artisanal coffee, or handmade clothes, we'll shell out a premium for financial services, medical care, and even companionship that isn't machine-made. Normally it's the rich who benefit first from new technology; the irony of the AI revolution is that the rich will be those who can afford to benefit last."
7.14 Paul Krugman in the Times: Previous iterations of Trumpcare were terrible, but this one is, incredibly, even worse.
7.14 David Brooks in the Times: "I don't think moral obliviousness is built in a day. It takes generations to hammer ethical considerations out of a person's mind and to replace them entirely with the ruthless logic of winning and losing … It took a few generations of the House of Trump, in other words, to produce Donald Jr."
7.14 Charles Krauthammer in Washington Post: "Bungled collusion is still collusion": "This is not hearsay, not fake news, not unsourced leaks. This is an email chain released by Donald Trump Jr. himself. … [T]he Trump defense — collusion as a desperate Democratic fiction designed to explain away a lost election — is now officially dead."
7.13 Vox: The more important things we can remember in a given time period, the more we assume a greater amount of time has passed. "In general, it seems that passage-of-time judgments are strongly affected by the number and 'intensity' of 'events' that have occurred in a time period," John Wearden, a psychologist and author of The Psychology of Time Perception, says in an email. "You'd tend to say that the last few months seemed to last a long time if lots had happened, and to be faster if not much had."
7.13 Trump on Air Force One: "One of the things with the wall is you need transparency. You have to be able to see through it. In other words, if you can't see through that wall — so it could be a steel wall with openings, but you have to have openings because you have to see what's on the other side of the wall.And I'll give you an example. As horrible as it sounds, when they throw the large sacks of drugs over, and if you have people on the other side of the wall, you don't see them — they hit you on the head with 60 pounds of stuff? It's over. As crazy as that sounds, you need transparency through that wall. But we have some incredible designs."
7.13 Trump on Air Force One: "What I said, I asked him, were you involved? He said, very strongly — said to him a second time — totally different — were you involved? Because we can't let that happen. And I mean whether it's Russia or anybody else, we can't let there be even a scintilla of doubt when it comes to an election. I mean, I'm very strong on that. . . . and I did say, we can't have a scintilla of doubt as our elections and going forward. I told him. I said, look, we can't — we can't have — now, he said absolutely not twice. What do you do? End up in a fistfight with somebody, okay?"
7.13 Marc Kasowitz, President Trump's personal attorney on the Russia case, threatened a stranger in a string of profanity-laden emails Wednesday night: : "I'm on you now. You are fucking with me now Let's see who you are Watch your back , bitch."
7.13 Craig Ungar in The New Republic: Taken together, the flow of money from Russia provided Trump with a crucial infusion of financing that helped rescue his empire from ruin, burnish his image, and launch his career in television and politics."
7.13 Mike Allen in Axios:
One of the casualties of the first six months of the Trump presidency is a common understanding of what is normal in our politics. It's easy to grow numb to abnormal actions, words and tactics. But even our readers who love or feel loyalty to Trump need to remember:
It's not normal for the presumptive nominee's son to take a meeting with a Russian lawyer who claims she has dirt compiled by Russian governmental forces who want to see your guy win.
It's not normal for the President to sign off on a public cover-up of that meeting when confronted with the facts.
It's not normal for the President to hold a Cabinet meeting that consists of his staff gushing over him.
It's not normal for the President to undermine his West Wing staff by continually asking friends and visitors for their opinions on various replacement options.
It's not normal for the President to make a deal with his Russian counterpart for an "impenetrable Cyber Security unit," let his Treasury Secretary out on a Sunday show to enthusiastically defend the idea, then pull the plug that night after ridicule from fellow Republicans.
It's not normal for the President to interrupt his day to watch the press briefing on TV, and critiquing the answers à la "SportsCenter."
It's not normal for the President to obsess about cable-news coverage of himself, and instantly react to stories before checking the specifics.
It's not normal for the President to irritate and offend key allies by failing to re-articulate the country's devotion to their alliance, only to offer the reassurance weeks later, after the damage is done.
It's not normal for the President to publicly criticize the mayor of London on the basis of flawed facts, right after a terror attack that killed seven.
It's not normal for the President to attack TV news hosts by name, including a personal attack on a woman's intellect and appearance.
7.11 New York Times: Upon receiving an email promising incriminating information on Hillary Clinton sourced to the Russian government, Donald Trump Jr. replied: "If it's what you say I love it especially later in the summer."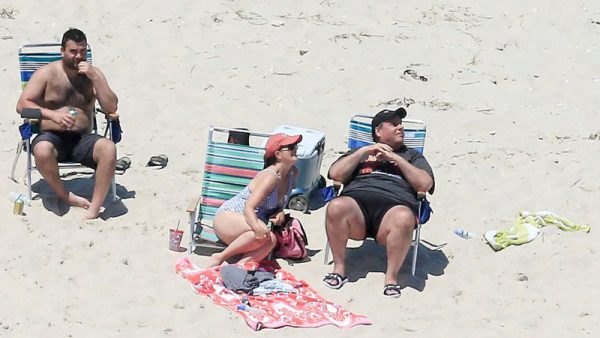 7.10 Ron Brownstein on CNN: "If you look at everything they are doing, both in style and substance," Brownstein said. "The agenda on health care, the agenda on taxes, even the way they are doing infrastructure. This is not designed to be a presidency that is a 50-plus one presidency. There is no vision about expanding the base that he came in with…It is about rallying and mobilizing and stoking what was 46 percent of the electorate last November and polling somewhere is now closer to 40 percent." Brownstein added, "I think the way you heard Kellyanne talk about the media in the first half hour here is indicative of a presidency that is more about mobilization than persuasion and is giving up on the idea of speaking to a broader country."
7.10 New York Times:The eldest son of President Donald Trump met with Kremlin-linked lawyer Natalia Veselnitskaya in June 2016, under the pretenses that she had damaging information about presidential candidate Hillary Clinton. Trump's son-in-law Jared Kushner and Campaign Chairman at the time, Paul Manafort, were also in attendance, Trump Jr. stated.
7.10 Tech Crunch: "Google's Digital News Initiative has committed £622,000 ($805,000) to fund an automated news writing initiative for UK-based news agency, The Press Association. The money will help pay for the creation of Radar (Reporters And Data And Robots), snappily named software designed to generate upwards 30,000 local news stories a month."
7.9 Lawrence Summers in the Washington Post: "A corporate chief executive whose public behavior was as erratic as Trump's would already have been replaced. The standard for democratically elected officials is appropriately different. But one cannot look at the past months and rule out the possibility of even more aberrant behavior in the future. The president's Cabinet and his political allies in Congress should never forget that the oaths they swore were not to the defense of the president but to the defense of the Constitution."
7.8 The Mirror: Daniel Craig has changed his mind and is set to sign up for his fifth Bond movie – with Adele lined up to join him.
7.8 When Trump steps away from a session at the G20 meetings, Ivanka takes his seat
7.8 Trump begins his summit with Putin by saying "I'm going to get this out of the way: Did you do this?"
7.8 Macolm Gladwell on NBC: "We take one step forward and then we take two steps back. That doesn't happen in the same way in [Gladwell's native] Canada or in other parts where I'm most familiar with. It's a very American kind of thing. And I wonder whether we aren't at the beginning of an extended period of backlash in this country, which is a very typical American period …[I]n the face of overwhelming amounts of change in a very small time, what people basically do is they say, 'Stop. Enough. Let's process through this.' So there's this angry, vicious backlash. But when change happens in a hurry, … people … have to find some way to make sense of it. … I feel like maybe we are on the cusp of something similar." See the video.
7.7 Charles Krauthammer in the Washington Post: "Across 25 years and five administrations, we have kicked the North Korean can down the road. We are now out of road."
7.7 David Friedlander in Politico: Crack open Andrew Cuomo, and you won't find Ted Kennedy. You probably won't even find Mario Cuomo, someone who treated Albany like it was the Athenian agora. But you will find someone consumed with winning, who throttles anyone who looks like he or she might stand in the way of that winning. Is Andrew Cuomo really a warrior for social justice? Maybe, but probably not, but if you get a higher minimum wage and paid family leave and free college and gay marriage and gun control and a fracking ban and the first reversal of harsh Rockefeller-era drug laws in four decades, who cares? "I'll just be brazen and say it. If he decides to run for president, he'd be a really good president," said Ken Sunshine, a public relations consultant for A-list celebrities and a longtime adviser to both Cuomos. "Yes, Andrew doesn't come from lefty intellectual circles. Fine. But I defy anyone to make a substantive argument that Cuomo isn't a progressive. The fact that we keep having these over-intellectualized arguments is why we keep losing to morons. I'll put my progressive credentials against anybody, but I tell you something: I like it when Democrats win. And the alternative is a catastrophe."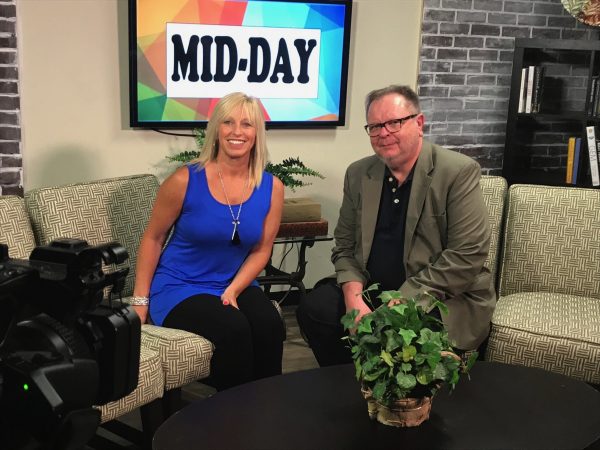 7.6 Spoke about Cushing at the Camp Olden Roundtable in Trenton NJ. Interviewed by Krista Smolda on rvntv.tv in Mt. Lauren NJ.
7.6 The president said during a speech in Warsaw that he's considering "some pretty severe things" in response to North Korea's latest missile launches.
7.6 Wall Street Journal: "Volvo Gives Tesla a Shock, As Others Plan Electric Push … Jaguars, BMWs and Fords, among others, will offer a system that uses battery technology to comply with emissions rules" "Nearly all global vehicle makers are mounting their own electric-car push, powered by ever-cheaper prices for batteries, stricter emissions rules and lucrative government incentives for customers." "Tesla's shares fell more than 7%, … the steepest decline in a year in which the company passed both General Motors Co. and Ford Motor Co. in stock-market valuation." Why it matters: "The Volvo announcement is 'the hard-reality case that Tesla will face intense competition by next decade from legacy [auto makers] … Musk's lead isn't as sizable as often believed.'"
7.6 Press Gazette: "The Press Assocation has been awarded €706,000 by Google to develop a robot reporting project which will see computers write 30,000 stories a month for local media. It is among the latest UK grant recipients from Google under its €150m three-year Digital News Initiative. The project, which as been going for two years, seeks to encourage new ways of helping journalism to survive in the digital age. The PA project is called Reporters and Data and Robots (RADAR) PA said in a statement: "RADAR is intended to meet the increasing demand for consistent, fact-based insights into local communities, for the benefit of established regional media outlets, as well as the growing sector of independent publishers, hyperlocal outlets and bloggers." A team of five journalists working on project will use open government and local authority databases, and story templates, to create automatic stories about health, crime, employment and other subjects.
7.5 investigators believe they have discovered the "smoking gun" that would support a decades-old theory that Amelia Earhart and her navigator, Fred Noonan, were captured by the Japanese: a newly unearthed photograph from the National Archives that purportedly shows Earhart and Noonan — and their plane — on an atoll in the Marshall Islands.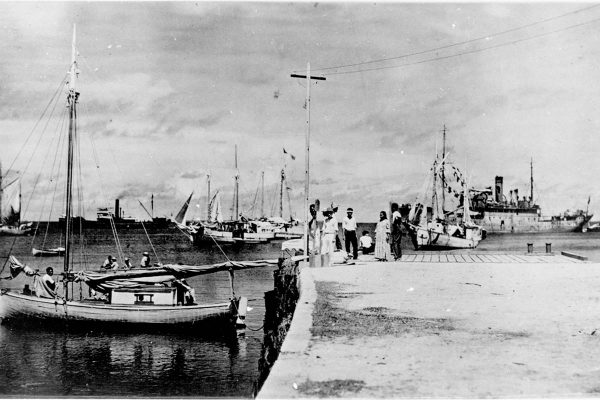 7.4 The Trump administration on Tuesday confirmed North Korea's claim that it had launched an intercontinental ballistic missile, and it told Pyongyang that the United States would use "the full range of capabilities at our disposal against the growing threat."
7.3 Lawrence Wright in The New Yorker: "America's Future Is TEXAS: The state's exploding population, immigration crackdowns, waning white influence, aggressive redistricting, brutal reproductive laws, and rapidly shifting politics make it a bellwether of the country." "Texas has been growing at a stupefying rate for decades. The only state with more residents is California, and the number of Texans is projected to double by 2050, to 54.4 million, almost as many people as in California and New York combined."
7.2 New Jersey Gov. Chris Christie spent part of the weekend lounging on a state beach he ordered closed to the public amid a local government shutdown.