4.29 Hasan Minhaj at the White House Correspondents' Association Dinner: "I don't have a solution on how to win back trust. I don't. But in the age of Trump, I know that you guys have to be more perfect now, more than ever. Because you are how the president gets his news. Not from advisers, not from experts, not from intelligence agencies. You guys! So that's why you gotta be on your A-game. You gotta be twice as good. You can't make any mistakes. Because when one of you messes up, he blames your entire group. And now you know what it feels like to be a minority."
4.29 Finally finish Testimony by Robbie Robertson. Amiable, but less insightful about himself, and less informative about his mates, than I would have liked.
4.29 Politico: almost 90% of internet publishing employees work in counties won by Hillary Clinton in the last election. No wonder the media missed Trump's presidential victory.
4.28 Trailing 9-1, Yankees beat Orioles 14-11, as Aaron Judge homers twice
4.28 Dinner with Paul, Anne, Nadia, Cara and Ginny
4.28 Paul Krugman in the Times: "Right now, by all accounts, the child-man in chief is in a snit over the prospect of news stories that review his first 100 days and conclude that he hasn't achieved much if anything (because he hasn't). So last week he announced the imminent release of something he could call a tax plan. According to The Times, this left Treasury staff — who were nowhere near having a plan ready to go — "speechless." But nobody dared tell him it couldn't be done. Instead, they released … something, with nobody sure what it means. And the absence of a real tax plan isn't the only thing the inner circle apparently doesn't dare tell him. . . .In any case, I'd like to make a plea to my colleagues in the news media: Don't pretend that this is normal. Let's not act as if that thing released on Wednesday, whatever it was, was something like, say, the 2001 Bush tax cut; I strongly disapproved of that cut, but at least it was comprehensible. Let's not pretend that we're having a real discussion of, say, the growth effects of changes in business tax rates. No, what we're looking at here isn't policy; it's pieces of paper whose goal is to soothe the big man's temper tantrums. Unfortunately, we may all pay the price of his therapy."
4.28 R.R. Roo in the Times: "Because as Mr. Trump recognized, the new schism in American life is not about big versus small government, or more or less regulation. It is about immigration, free trade and the broad and deep impacts of globalization on America's economy and culture. "Americanism, not globalism, will be our credo," he told the Republican National Convention.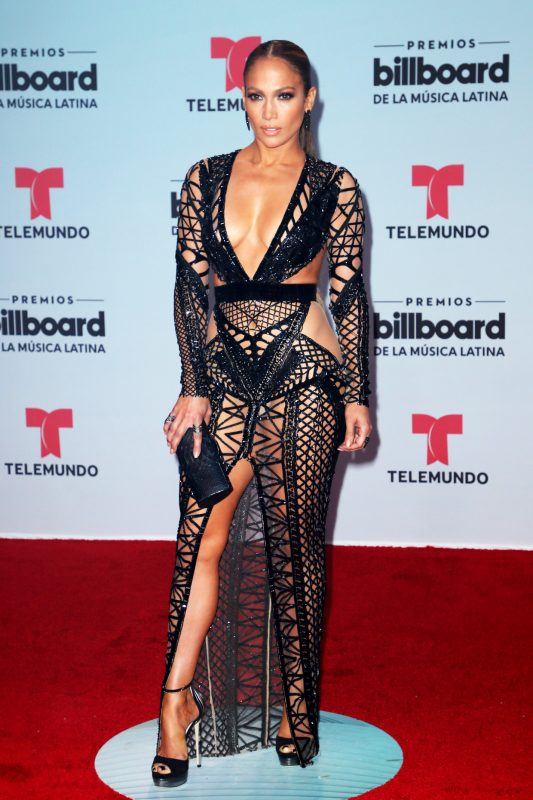 4.27 Jennifer Lopez at the Billboard Latin Music Awards
4.27 Ja Rule's Fyre Festival turns into a disaster
4.27 Donald Trump to Reuters: "I loved my previous life. I had so many things going. This is more work than in my previous life. I thought it would be easier."
4.27 Donald Trump to Reuters: "There is a chance that we could end up having a major, major conflict with North Korea. Absolutely,"
4.26 Trump announces new tax plan with dramatically lower rates. Could result in trillions in deficits. Still hasn't released his own returns.
4.26 Justin Trudeau in Businessweek: " "If you're seeing a rise of populism and nationalism, it is in response to the kinds of fears that people are feeling. So my economic approach is very much to allay those fears. How are we going to help the little guy? How are we going to help people who feel left out of success?"
4.24 New York Post: "Workers in New Orleans began removing the first of four prominent Confederate monuments. Trucks arrived to begin removing the first memorial, one that commemorates whites who tried to topple a biracial post-Civil War government in New Orleans. Statues to Confederate Generals Robert E. Lee and P.G.T. Beauregard and Confederate States of America President Jefferson Davis will be removed in later days. "There's a better way to use the property these monuments are on and a way that better reflects who we are," New Orleans Mayor Mitch Landrieu said."
4.24 Trump to the AP: "Well the one thing I would say — and I say this to people — I never realized how big it was. Everything's so (unintelligible) like, you know the orders are so massive. I was talking to —Number One, there's great responsibility. When it came time to, as an example, send out the 59 missiles, the Tomahawks in Syria. I'm saying to myself, "You know, this is more than just like, 79 (sic) missiles. This is death that's involved," because people could have been killed. This is risk that's involved, because if the missile goes off and goes in a city or goes in a civilian area — you know, the boats were hundreds of miles away — and if this missile goes off and lands in the middle of a town or a hamlet …. every decision is much harder than you'd normally make. (unintelligible) … This is involving death and life and so many things. … So it's far more responsibility. (unintelligible) ….The financial cost of everything is so massive, every agency. This is thousands of times bigger, the United States, than the biggest company in the world. The second-largest company in the world is the Defense Department. The third-largest company in the world is Social Security. The fourth-largest — you know, you go down the list. It's massive. And every agency is, like, bigger than any company. So you know, I really just see the bigness of it all, but also the responsibility. And the human responsibility. You know, the human life that's involved in some of the decisions."
4.23 The Washington Post: "The Democratic Party is viewed as more out of touch than either Trump or the party's political opponents. Two-thirds of Americans think the Democrats are out of touch — including nearly half of Democrats themselves."
4.23 Cara returns from Kentucky
4.22 The March for Science. Signs: A baby held one reading, "Remember polio? Neither do I. Thanks, science!" One with a blow-up dinosaur read, "Ask how climate change went for me." Kids in New York held one saying "Make America scientific again."
4.22 Dinner at Ramiro's with Tim, Cathy, Greg, Susan, Margaret and Ginny
4.20 The Census Bureau yesterday released a study, "The Changing Economics and Demographics of Young Adulthood From 1975-2016," concluding that today's 18-to-34-year-olds "look different from prior generations in almost every regard: how much education they have, their work experiences, when they start a family":
"Young people are delaying marriage, but most still eventually tie the knot. In the 1970s, 8 in 10 people married by the time they turned 30. Today, not until the age of 45 have 8 in 10 people married." "More young men are falling to the bottom of the income ladder. In 1975, 25% of young men ages 25 to 34 had incomes of less than $30,000 per year. By 2016, that share rose to 41% … (incomes for both years are in 2015 dollars)." "Between 1975 and 2016, the share of young women who were homemakers fell from 43 percent to 14 percent of all women ages 25 to 34."
More than one-third of adults live at home: 34% in 2015 vs. 26% in 2005.
4.19 Aaron Hernandez commits suicide in prison