6.18 Quartz: When it comes to making the most important and the most long-term decisions, Bezos has a simple rule that's quite useful: "Focus [your vision] on the things that won't change." At Amazon, this means that everything is built around their value of customer obsession. They don't try to hop on every new fad because they don't know which one will still matter. They do, however, know that in 20 years, customers will still want faster deliveries and cheaper products. They can build a future around making that a primary area of focus. Similarly, if you're 30 years old, you may not be able to say exactly how your personal taste will evolve tomorrow, but you can be reasonably sure that if you have enjoyed being creative for 20 years, then the next 20 years likely won't change that. You can build a career around that.
6.17 Mexico beats Germany, 1-0; ensuing celebration causes earthquake
6.17 Stephen Bannon on ABC: "I think [Trump] speaks in a particular vernacular that connects to people in this country."
6.17 Fred Hiatt in the Post: He was fired 10 months ago, but Stephen K. Bannon has won. Truculent, anti-immigrant nationalism; disdain for the "deep state"; disparaging democratic allies while celebrating dictators: These are now the pillars of President Trump's rule. In his administration's policy, foreign and domestic, and in the compliant Republican Party, Bannonism is ascendant. Corey Stewart, the xenophobic, Confederate-celebrating Republican nominee for U.S. Senate in Virginia, is cheered by Trump as the face of this new party. Sen. John McCain, tweeting on behalf of old principles, is a total outsider. Supposed leaders such as Mitch McConnell and Paul D. Ryan fall abjectly into line. This is the victory not only of a Trump personality cult, as it has been described, but also of an ideology, one closer to Putinism than Reaganism.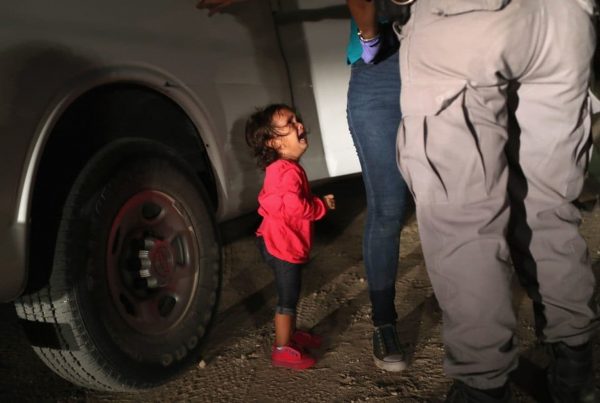 6.17 Laura Bush: I live in a border state. I appreciate the need to enforce and protect our international boundaries, but this zero-tolerance policy is cruel. It is immoral. And it breaks my heart.
6.17 "Mrs. Trump hates to see children separated from their families and hopes both sides of the aisle can finally come together to achieve successful immigration reform. She believes we need to be a country that follows all laws, but also a country that governs with heart."
6.17 Homeland Security Secretary Kirstjen Nielsen: "We do not have a policy of separating families at the border. Period."
6.17 On Sunday, The Washington Post reported on a previously unknown point of contact between the 2016 Donald Trump campaign and a Russian offering negative information about Hillary Clinton. That new report, involving a Trump campaign staff member and longtime Trump ally Roger Stone, means that at least six members of Trump's broader team knew about offers of dirt from Russians during that campaign — and, depending on how that information was shared, as many as 10 may have, including Trump.