11.8 Brad Paisley and Carrie Undewood at the Country Music Awards: "Maybe next time he'll think before he tweets."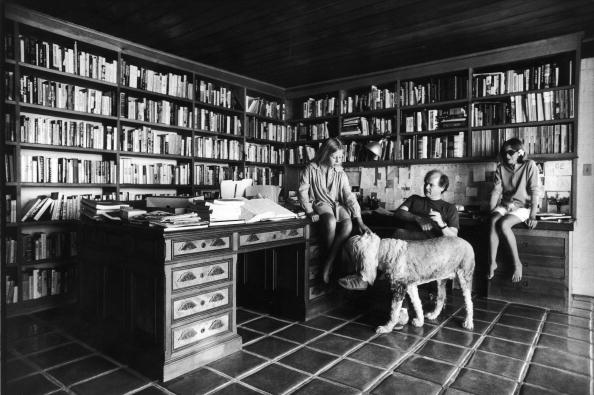 11.8 Bob Costas on the NFL: "The cracks in the foundation are there," Costas said. "The day-to-day issues, as serious as they may be, they may come and go. But you cannot change the nature of the game. I certainly would not let, if I had an athletically gifted 12- or 13-year-old son, I would not let him play football. The reality is that this game destroys people's brains."
11.8 E.J. Dionne Jr.in the Post: "Tuesday's Democratic sweep obliterated a series of outdated story lines in American politics and opened a new era.Forget those repetitious tales about some piece of President Trump's base still sticking with him. It's now clear, from Virginia and New Jersey to Washington state, Georgia, New York, Connecticut and Maine, that the energy Trump has unleashed among those who loathe him has the potential to realign the country.In droves, voters rebuked his leadership, his party and the divisive white-nationalist politics that was supposed to save Republican Ed Gillespie in the Virginia governor's race, the centerpiece of the GOP catastrophe. . . .Widespread reports of new organizing and activism on the progressive side of politics were often written off before Tuesday because earlier this year Democrats lost four special congressional elections in very Republican constituencies. Typically overlooked were sharp shifts away from the GOP in all these districts. It's now clear that the backlash against Trump is the most consequential fact of American politics."
11.8 Jennifer Rubin in The Washington Post: "The mood of the country a year after Trump's victory may not be as anti-government as some thought. Instead of unrelenting hostility toward government, verging on nihilism, we see voters going for pro-government candidates, even ones seeking to expand health care. You never know what you stand to lose until you look into the abyss and see the loss of a politically sane and functional government. In sum, maybe the 2016 race was about a very, very bad Democratic candidate, not primarily or only a rejection of government. Maybe the road back to political normalcy goes through the suburbs and educated voters, especially women. It could be that Democrats just need a centrist candidate without baggage, not a democratic socialist, to lead them to victory. And perhaps #NeverTrumpers, cut loose from the GOP, become the new, sought-after voting contingent (like soccer moms!), who will look for rational, knowledgeable candidates whatever the party designation, so long as the candidates are committed to good government and restoration of American democratic institutions.
11.7 Big Dem wins in Virginia, New Jersey, elsewhere. Axios: "On a day that set the opening tone for the midterm elections of 2018, voters rejected President Trump, handed Democrats a big win in a swing state in a racially charged moment, and provided hope that they can win back power in Washington." Washington Post: "34 percent of voters said expressing opposition to Trump was a reason for their vote, with almost all of this group favoring Northam. . . 17 percent sought to express support for the president. . . .Women made the difference. White women with college degrees — a group that split evenly in the 2013 Virginia governor's election – favored Northam by 16 points over Gillespie in preliminary exit polling, 58 percent to 42 percent. . . . Married women voted for Northam by 10 points. . . . In the 2016 presidential election, Trump eked out a one-point lead with this group, 48 percent to 47 percent.
11.7 Roy Halladay dies in a plane crash at 40.
11.7 Trump in South Korea: "I say to the North: Do not underestimate us, and do not try us."
11.7 Albany
11.7 Peter Beinart in The Atlantic:"Conservatives need liberals to stop abusing their cultural power. Although conservatives dominate America's elected offices, liberals wield the greater power to stigmatize. In the 1950s, conservatives could exile liberals from polite company by calling them Communists. Being called anti-American can still sting. . . But in most elite institutions, being accused of bigotry is now more dangerous than being accused of insufficient patriotism. In 2014, Brendan Eich was forced out as the head of the tech company Mozilla for having donated to an anti-gay-marriage initiative. He probably would not have been forced out for donating to, say, a campaign to eliminate the Pledge of Allegiance from California's schools. Conservatives feel their cultural vulnerability acutely. In 2011, researchers at Tufts University observed that conservatives consume more "outrage-based" political radio and television than liberals do. One reason, they suggested in a follow-up paper, is that conservatives are more fearful than liberals of discussing politics with people with whom they disagree, because they dread being called a bigot. "When asked how they feel about talking politics," the researchers noted, "every single conservative respondent raised the issue of being called racist." Liberals expressed no comparable fear. As a result, they felt less need to take refuge in the "safe political environs provided by outrage-based programs."
11.6 Michael Gerson in the Post: Where does this leave us at Year One of the Trump era? With two very sick political parties that have a monopoly on political power and little prospect for reform and recovery. The stakes are quite high. If America really develops a political competition between ethno-nationalism and identity socialism, it will mean we are a nation in decline — likely to leave pressing problems (educational failure, unconstrained debt, a flawed criminal-justice system) unconfronted. Likely to forfeit global leadership, undermine world markets and cede to others the mantle of stability and firm purpose. There is a serious prospect that the president will truly crash and burn in a colossal fiasco so disastrous as to be undeniable proof against all things Trump. But that would be so bad for the country that it is hard to wish for.
11.6 Albany
11.5 Lawrence Summers in the Washington Post: Unfortunately, the proposal on offer by House Republicans may well retard growth, reward the wealthy, add complexity to the code and cheat the future, even as it raises burdens on the middle class and the poor. There are three aspects of the proposal that I find almost inexplicable, except as an expression of the power of entrenched interests. First, what is the rationale for passing tax cuts that increase the deficit by $1.5 trillion in this decade and potentially more in the future, instead of pursuing the kind of revenue-neutral reform adopted in 1986? There is no present need for fiscal stimulus. The national debt is already on an explosive path, even without taking into account large spending needs that are almost certain to arise in areas ranging from national security to infrastructure to addressing those left behind by globalization and technology. Borrowing to pay for tax cuts is a way to defer pain, not avoid it. Ultimately, the power of compound interest makes necessary tax increases or spending cuts that are even larger than those tax reductions. But in the meantime, debt-financed tax cuts would raise the trade deficit and reduce investment, thereby cheating the future. Second, what is the case for cutting the corporate tax rate to 20 percent? For at least five years under the GOP proposal, businesses would be able to write off investments in new equipment entirely in the year that those investments are made. So the government would be sharing to an equal extent in the costs of and returns from investment, eliminating any tax-induced disincentive to invest. The effective tax rate on new investment would be reduced to zero, or less, even before considering the corporate rate reduction. A corporate rate reduction serves only to reward monopoly profits, other rents or past investments. Given the trends of the past few years, are shareholders really the most worthy recipients of such a windfall?
11.5 Gun kills 26 at a church in Texas. It was 307th mass shooting in America this year.
11.5 Trump: "[T]he reason our stock market is so successful is because of me. I've always been great with money, I've always been great with jobs, that's what I do. And I've done it well, I've done it really well, much better than people understand and they understand I've done well. But we have a tremendous amount of strength because of what's happened. You know, think of it — $5.5 trillion worth of value."
Pocahontas just stated that the Democrats, lead by the legendary Crooked Hillary Clinton, rigged the Primaries! Lets go FBI & Justice Dept.

— Donald J. Trump (@realDonaldTrump) November 3, 2017
….People are angry. At some point the Justice Department, and the FBI, must do what is right and proper. The American public deserves it!

— Donald J. Trump (@realDonaldTrump) November 3, 2017
Everybody is asking why the Justice Department (and FBI) isn't looking into all of the dishonesty going on with Crooked Hillary & the Dems..

— Donald J. Trump (@realDonaldTrump) November 3, 2017

11.3 Andrew Sullivan in New York: Northam seems to me almost a classic Democratic politician of our time. I have no idea what his core message is (and neither, it seems, does he); on paper, he's close to perfect; his personality is anodyne; his skills as a campaigner are risible; and he has negative charisma. More to the point, he is running against an amphibian swamp creature, Ed Gillespie, and yet the Washington lobbyist is outflanking him on populism. Northam's ads are super lame, and have lately been largely on the defensive, especially on crime, culture, and immigration. He hasn't galvanized minority voters, has alienated many white voters, and has failed to consolidate a broader anti-Trump coalition. In Virginia, Trump's approval rating is 38/59, but Northam is winning only 81 percent of the disapprovers, while Gillespie is winning 95 percent of the approvers. Northam's early double-digit lead has now collapsed to within the margin of error….go to Northam's website and you see a near-copy of Clinton's agenda last year. Drenched in wonky micro-policies, one of its exhausted themes is actually "Working Together." If you plumb the message, behind various poll-tested good-government bromides, he even has policy proposals on concussions and STEM curricula, and a smoking ban. This is Establishment Democratic boilerplate. And Democratic turnout, in response, looks wobbly, especially among minority voters.
11.1 Quartz: Stanford's Siegel, who was a manager at GE and Intel between 1994 and 2007, says Amazon's unique strength (control over customer data and logistics infrastructure) means the parallels with GE may not apply. "We've never seen anything like this," he says. "Amazon is combining the digital and physical in a way that we've never seen before." Because Amazon controls household consumption data, competitive intelligence about sellers, as well as a vast logistics infrastructure, it has unparalleled insights into what people want, and how to deliver it most efficiently. New features like the Alexa home assistant and Amazon Key(allowing Amazon to monitor and grant access to people entering your house) will make the company virtually omniscient. Amazon sports a sky-high valuation because investors are banking that every customer gained today will pay off handsomely in the future. . . . "You want to put off profitability in certain businesses because you aggregate more data, and you can monetize it down the road," says Siegel. "You can argue that is what Amazon is doing. The old GE had no data." Soon, Amazon will be able to anticipate, suggest, and deliver almost any of the physical goods people routinely buy elsewhere (clothes, stores, supermarkets, boutiques, online retailers), making it the path of least resistance for everything people purchase. That's been the plan for years. The patent for "anticipatory package shipping," to ship people goods before they even order them, was filed in 2012 (a feature that could save 10% to 40% on logistics costs, say researchers). Now it's coming to fruition.
11.4 George Will: The political philosopher Harvey Mansfield, Harvard's conservative, says education should teach how to praise. How, that is, to recognize excellence of character when it is entwined, as it always is, with flaws. And how to acknowledge excellence of achievement amid the contingencies that always partially defeat good intentions."
11.4 Crown Prince Mohammed bin Salman of Saudi Arabia tightened his grip on power. He detained 38 of the nation's wealthiest and most prominent citizens over the weekend. The extraordinary weekend roundup against alleged corruption included arrests of high-profile Saudi billionaire Prince Alwaleed bin Talal and Bakr bin Laden of the Saudi Binladen construction company. Additionally, a senior Saudi prince and seven other officials have been killed in a helicopter crash near the country's border with Yemen. No official explanation has been issued. One fifth of the world's oil reserves are in Saudi Arabia.
11.4 Saw Thor: Ragnorak qith Molly, Shawn and Ginny. Loved it! Fabulous use The Immigrant Song.
11.2 Pope Francis: "When I pray, sometimes I fall asleep."
11.2 Bloomberg Businessweek: "The world economy should grow nicely again in 2018. (Unless someone does something dumb.) After several disappointing years, all the major economies are expanding at the same time … Healthy growth makes it easier to deal with the next downturn We've gotten so used to complaining about sluggishness that it's a shock to realize the global economy has quietly accelerated to a respectable and sustainable cruising speed. Market volatility is historically low. The big story for 2018 is likely to be how to manage the continued expansion. A turning point may come at the end of September, when the European Central Bank might stop or curtail monthly bond purchases. Bloomberg economists predict the U.S. will grow 2.5 percent in 2018; China, 6.4 percent; Japan, 0.9 percent; and Germany, 1.6 percent. In most cases those numbers are in line with the growth expected for 2017, which has turned out to be a better year than many forecasters expected.
Many factors contributed to the Civil War. One caused it: slavery.

— Ken Burns (@KenBurns) October 31, 2017

11.1 In Biology Letters coined a new word: Kleptropredation, a previously unknown behavior which occurs when a predator eats prey that has just hunted and has a full belly—such that the predator ends up eating its prey's prey as well.
11.1 Trump to the Times: "I'm not under investigation, as you know. And even if you look at that, there's not even a mention of Trump in there. It has nothing to do with us," Mr. Trump said.
11.1 The Astros beat the Dodgers 4 games to 3, and win their first World Series