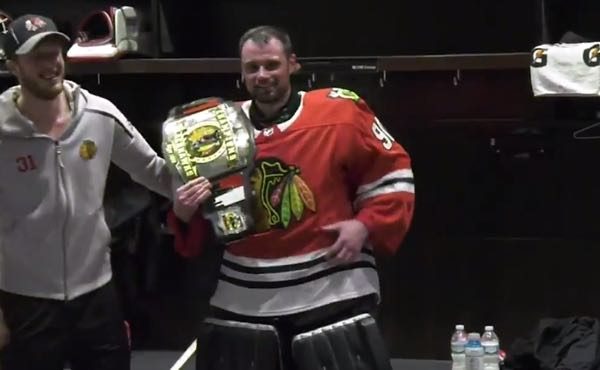 3.29 Scott Foster, a 36-year-old accountant and rec league goalie, entered the Blackhawks game agains the Jets, played as an emergency goalie, made seven saves, and was named player of the game.
3.29 Rusty Staub dies
3.26 Washington Post: "Why are white Christians sticking so closely to President Trump, despite these claims of sexual indiscretions? And why are religious individuals and groups that previously decried sexual impropriety among political leaders suddenly willing to give Trump a "mulligan" on his infidelity?
Our new study points to . . . Christian nationalism — their view of the United States as a fundamentally Christian nation."
3.26 Roger Cossack in the New York Times: "He is looking for the guy who can say, 'I know how to handle Mueller. I know you think he is bad, and we'll take care of it.' Problem is, you can't find that lawyer, because no one will be able to do that."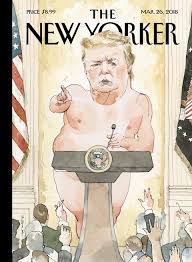 3.26 Blitt in The New Yorker
3.25 Stormy Daniels discusses her affair with Trump on 60 Minutes. She says she was threatened.
3.25 New York Post: "Oy vey! Gov. Andrew Cuomo on Sunday made fun of the "rhythm" of "our Jewish brothers and sisters" during a speech at a predominantly black church in Harlem. Cuomo strayed onto the risky terrain of religious humor and stereotypes while thanking the congregation at Mount Neboh Baptist Church for the invitation to speak. "I want you to know as a matter of full disclosure, I am a Catholic. Catholics basically believe the same teachings that Baptists believe," he said. "We just do it without the rhythm. But we try. We are not as without rhythm as some of our Jewish brothers and sisters." Cuomo even singled out the off-beat swaying of Democratic consultant Hank Sheinkopf, a former campaign adviser who is Jewish, who was sitting in the front row wearing a yarmulke. "I was watching Mr. Sheinkopf here in the front row moving to the music," Cuomo said of the politico, who was ordained as an Orthodox rabbi in 2011. "It was ugly, I'll tell you the truth," the governor added.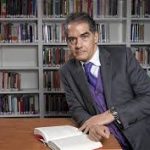 3.24 Author Philip Kerr dies
3.24 Dinner at Living Social in Mt. Kisco with Greg and Susan and Cathy and Ginny
3.24 Kansas State and Loyola Chicago become the first 9 vs. 11 teams to complete in an Elite Eight game in an NCAA men's basketball tournament. Loyola Chicago wins, becoming the fourth No. 11 seed to move into the Final Four
3.24 Rick Santorum on CNN: "How about kids, instead of looking to someone else to solve their problem, do something about maybe taking CPR classes or trying to deal with situations where there is a violent shooter and you can actually respond to that? They took action to ask someone to pass a law. They didn't take action to say, 'How do I as an individual deal with this problem? How am I gonna do something about stopping bullying in my community? What am I gonna do to actually help respond to a shooter?' "
3.24 800,000 people march against guns
3.24 David Helsel, superintendent of the Blue Mountain School District in Schuylkill County, announced a plan to stop school shooters: "Every classroom has been equipped with a five-gallon bucket of river stone. If an armed intruder attempts to gain entrance into any of our classrooms, they will face a classroom full of students armed with rocks, and they will be stoned."
3.23 Trump names John Bolton National Security AdvisorGeorge Will in the Post: "Because John Bolton is five things President Trump is not — intelligent, educated, principled, articulate and experienced — and because of Bolton's West Wing proximity to a president responsive to the most recent thought he has heard emanating from cable television or an employee, Bolton will soon be the second-most dangerous American. On April 9, he will be the first national security adviser who, upon taking up residence down the hall from the Oval Office, will be suggesting that the United States should seriously consider embarking on war crimes."
3.23 Congress passes $1.3 trillion omnibus spending bill
3.22 Samantha Bee: "Hope Hicks, thanks to your force field of bland, pretty whiteness, you'll probably escape this nightmare presidency unscathed. You'll disappear into the nice, wealthy anonymity in a nice town somewhere and someday you'll go to the gates of the nice, white Protestant heaven where St. Peter will laugh in your face and say, 'You think you're getting in here? You helped burn down democracy, bitch. Get your ass downstairs.'"
3.22 Carl Sagan in 1995: "I have a foreboding of an America in my children's or grandchildren's time — when the United States is a service and information economy; when nearly all the manufacturing industries have slipped away to other countries; when awesome technological powers are in the hands of a very few, and no one representing the public interest can even grasp the issues; when the people have lost the ability to set their own agendas or knowledgeably question those in authority; when, clutching our crystals and nervously consulting our horoscopes, our critical faculties in decline, unable to distinguish between what feels good and what's true, we slide, almost without noticing, back into superstition and darkness."
3.22 Cheri Jacobus, a Republican PR/political consultant, compared "Hicks's role as White House communications director to that of a " 'comfort goat' placed in the stall of Secretariat to keep him calm. "
3.22 Edward Stack, chief executive of Dick's: "The kids in Florida and across the nation have taken a stand and been brave enough to make their voices heard. The majority of Americans are demanding that members of Congress take a stand and be brave enough to do their jobs."
3.22 Charles Lane in the Post, on Vaclev Havel's Power and the Powerless: Havel memorably asked his readers to imagine a greengrocer who obediently posts a hackneyed slogan — "workers of the world, unite!" — in the window of his shop. He asks us to imagine as well all the people who unthinkingly pass by each day. Everyone takes the slogan for granted; it's part of the "panorama." Havel defined the panorama as an ideologically manipulated urban landscape that communicates to people "where they are living and what is expected of them," and what they must do, lest they lose "their peace and tranquility and security." The panorama included not only shop-window slogans but also statues of Joseph Stalin, Vladi­mir Lenin and other Soviet heroes. What would happen, Havel asked, if one fine day that greengrocer stopped going along to get along? If he started thinking about the panorama, instead of accepting it? Suppose he takes down the sign and begins "to say what he really thinks at political meetings," or "even finds the strength in himself to express solidarity with those whom his conscience commands him to support."
3.21 Mark Zuckerberg: "'This is a major breach of trust, and I'm really sorry that this happened.'
3.21 John Brennan on Morning Joe: "I think he's afraid of the president of Russia."
3.21 Peter King ran a letter from me in SI's Monday Morning Quarterback's Tuesday Mailbag! Says Pete: "Great email, Jamie."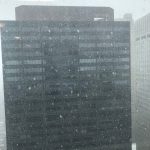 3.21 Another nor-easter.
3.21 Texas bombing suspect blows self up during police chase
3.21 Washington Post: Republicans in Congress are hesitant to antagonize President Trump ahead of ahead of difficult midterm elections, wary of sparking a backlash from a committed grassroots base more loyal to the White House. Amid sky-high Democratic enthusiasm and a developing "blue wave," Republicans can't afford a war with Trump that depresses GOP turnout. Republicans might be worried about Trump's attacks on special counsel Robert Mueller, but they are reluctant to push back, much less support legislation to curtail the president's ability to fire Mueller and sideline the federal probe . "The president is, as you know — you've seen his numbers among the Republican base — it's very strong. It's more than strong, it's tribal in nature," said Sen. Bob Corker, who decided to retire when his second term concludes at year's end, after periodically sparring with Trump. "People who tell me, who are out on trail, say, look, people don't ask about issues anymore. They don't care about issues. They want to know if you're with Trump or not," Corker added.
3.21 Fox commentator Ralph Peters: "[Fox is] "a mere propaganda machine for a destructive and ethically ruinous administration."
3.21 Sen. Lindsey Graham: "Well, I think what the president will have done is stopped an investigation in whether or not his campaign colluded with the Russians, what effect the Russians had on the 2016 campaign. I can't see it being anything other than a corrupt purpose."
3.20 Student gunman in Maryland dies after shooting two others
3.20 Bomb in Austin explodes, apparantly fifth in a series
3.20 "Disturbing undercover interviews with executives from U.K.-based political research firm Cambridge Analytica have revealed admissions of bribery, entrapment and the use of sex workers to sway political elections around the world, according to an investigative series airing Monday." U.K. authorities have taken over the investigation into Cambridge Analytica.
3.19 Cynthia Nixon announces her bid for governor
3.19 Olivia Nuzzi in New York: ""Hope!" he'd scream. "Hopey!" "Hopester!" "Get in here!" Many requests were mundane. "He doesn't write anything down," one source close to the White House told me. "He doesn't type, he dictates. 'Take this down, take this down: Trump: richest man on Earth.' " A second source who meets regularly with the president told me that Hicks acted almost as an embodiment of the faculties the Trump lacked — like memory. "He'll be talking, and then right in the middle he'll be like, 'Hope, what was that … thing?' " When the name of a senator or congressman or journalist came up, Trump would prompt Hicks to provide a history of their interactions, asking, "Do we like him?" "And she fucking remembers!" (Trump has said his own memory is "one of the greatest memories of all time.") "She's the only person he trusts," the second source continued. "He doesn't trust any men and never has. He doesn't like men, you see. He has no male friends. I was just with one of them the other day, someone who's described as one of his closest friends, and he doesn't know him very well. But a small number of women, including his longtime assistant back in New York, he really listens to them — especially if he's not banging them. Because, like a lot of men but more so, Trump really does compartmentalize the sex and the emotional part."
3.19 Finland topped last year's winner Norway in the annual World Happiness Report. Finland placed well across all indicators – income, social support, healthy life expectancy, freedom, trust and generosity – in the United Nations report, which ranked 156 countries on happiness levels using data from Gallup World Poll Surveys from 2015 to 2017. The US fell four places to 18th.
3.18 Elizabeth Bruenig in the Washington Post: "Sanders pointed out that the top 1 percent of earners would rake in roughly 83 percent of the benefits of President Trump's tax cuts, a series of policies for which Koch-led groups spent more than $20 million. As Yale University political scientist Jacob Hacker pointed out in The Post, the decision to supply a generous tax cut to the rich — greatly encouraged by the vast wealth of billionaire donors — is a de facto decision to reduce expenditures that help ordinary Americans, "like public investments in infrastructure, education, research and development, and the regulation of labor and financial markets." Put simply, inequality allows the wealthiest Americans to exert undue control over politics, thereby maintaining the conditions that made them rich in the first place, and hamstringing government efforts that could increase opportunities for the rest of us."
3.17 The New York Times and The Observer of London say that Cambridge Analytica, a political data firm founded by Stephen K. Bannon and Robert Mercer, had used the Facebook data to develop methods that it claimed could identify the personalities of individual American voters and influence their behavior. The firm's so-called psychographic modeling underpinned its work for the Trump campaign in 2016, though many have questioned the effectiveness of its techniques. Facebook did not inform users whose data had been harvested, however. The lack of disclosure could violate laws in Britain and in many American states.
3.17 Former CIA director John Brennan on Twitter: "When the full extent of your venality, moral turpitude, and political corruption becomes known, you will take your rightful place as a disgraced demagogue in the dustbin of history. You may scapegoat Andy McCabe, but you will not destroy America…America will triumph over you."
3.17 Howard Dean on Twitter:: "Based on what Brennan has said and what the Mercers did, I am thinking there will be treason charges before we are done with all this."
3.16 The Economist: "America is rattled. An investigation is under way that is expected to conclude that China's theft of intellectual property has cost American companies around $1trn; stinging tariffs may follow."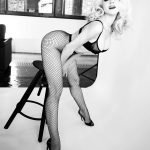 3.16 Elevator
3.15 Max Boot in the Washington Post: "What would the West do if it were to get serious about Russian aggression? Putin and his cronies have billions of dollars stashed in the West. London is a particular favorite of Russian exiles. Freeze the money. Seize the properties. Hurt them where it counts. The United States can also designate Russia a state sponsor of terrorism, just like North Korea, which also used a nerve agent for an assassination abroad. Stop treating Russia like a legitimate state: Putin has already been kicked out of the Group of 8 gatherings; he can be removed from the G-20, too. Kick Russia out of the SWIFT system, denying Russian banks access to international monetary transfers. Invoke NATO's Article 5 collective-defense clause."
3.14 British Prime Minister Theresa May ordered Wednesday the immediate expulsion of 23 Russian diplomats believed to be involved in espionage, in the first reprisals against Moscow for a chemical attack against a former double agent.
3.13 Stephen Hawking dies at 76. Michio Kaku, a professor of theoretical physics at the City University of New York: "Not since Albert Einstein has a scientist so captured the public imagination and endeared himself to tens of millions of people around the world."
3.13 James Hohmann in the Washington Post: Republicans tried to run on the tax cuts, which they've promised for months will be the centerpiece of their 2018 messaging. Commercials highlighted Lamb's opposition to reform and relief for the middle class. When these spots didn't move the needle, GOP groups stopped talking about them. Politico's Kevin Robillard pulled the data to show what was on the airwaves: "For the weeks of Feb. 4 and Feb. 11, roughly two-thirds of the broadcast television ads from Saccone's campaign, the Congressional Leadership Fund super PAC and the National Republican Congressional Committee mentioned taxes … For the week of Feb. 18, that dropped to 36 percent, and to 14 percent the week after. … Since the beginning of March, tax ads have been essentially nonexistent." These groups then hammered Lamb, a Marine Corps veteran and former prosecutor, as pro-sanctuary cities. Then they accused him of letting dangerous drug dealers get off the hook for their crimes with lenient sentences. (The dark turn the ads took in the final weeks foreshadows a particularly nasty fall campaign. If you live in a battleground and have young children, you might want to keep them away from the tube.) Something similar happened in last year's Virginia governor's race.Republican Ed Gillespie initially made a proposal for tax cuts the centerpiece of his campaign. When that failed to excite conservatives, he embraced divisive wedge issues. Gillespie defended Confederate monuments, attacked his opponent on sanctuary cities and called him weak on the MS-13 street gang. Democrat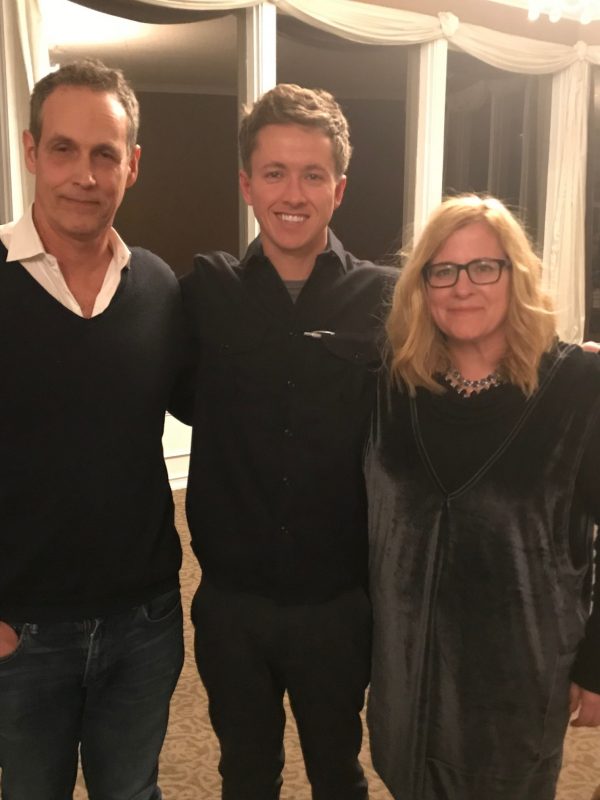 3.15 At Spoken Interludes in Hastings, the reading authors included my pal Bruce Handy (Wild Things: The Joy of Reading Children's Literature as an Adult); James Hamblin (If Our Bodies Could Talk: Operating and Maintaining a Human Body)and Amy Bass (One Goal: A Coach, a Team, and the Game That Brought a Divided Town Together)
Ralph Northam won anyway.
3.13 Democrat Conor Lamb narrowly elected to Congress in solid Republican district in Western Pennsylvania, a further indication of the coming blue wave. Washington Post: "Lamb stressed the importance of organized labor to the future of the Democratic Party, spoke up for the value of unions and work, and emphasized the importance of maintaining bedrock programs such as Medicare and Social Security. He had also campaigned against the GOP tax cuts as a giveaway to the rich — and, importantly, blasted the tax cuts for creating deficits that would require deep cuts to entitlements, harming the middle class."
3.13 President Trump's fires-via-tweet of Secretary of State Rex Tillerson. Axios: White House officials say that it's getting ever more difficult for aides to disagree with Trump, or stand up to him about the consequences of decisions great and small. . . .Trump trusts his own instincts and counsel more than he did a year ago." New York Times: "Tillerson's dismissal, on the heels of Gary D. Cohn's resignation, pulls the Trump administration further out of the economic and foreign policy mainstream and closer to the nationalist ideas that animated Mr. Trump's 2016 presidential campaign."
3.13 Albany
3.12 Albany
3.12 Tim Berners-Lee: "What's more, the fact that power is concentrated among so few companies has made it possible to weaponise the web at scale. In recent years, we've seen conspiracy theories trend on social media platforms, fake Twitter and Facebook accounts stoke social tensions, external actors interfere in elections, and criminals steal troves of personal data. We've looked to the platforms themselves for answers. Companies are aware of the problems and are making efforts to fix them — with each change they make affecting millions of people. The responsibility — and sometimes burden — of making these decisions falls on companies that have been built to maximise profit more than to maximise social good. A legal or regulatory framework that accounts for social objectives may help ease those tensions."
3.9 Three weeks after a school shooting claimed 17 lives in Florida, Gov. Rick Scott (R) defied his longtime allies at the National Rifle Association on Friday to sign into law a new set of gun regulations
3.6 Took the Push the Cush Tour to the Stamford Historical Society. First Nutmeg State Appearance! Thanks to all.
3.8 Trump said he would meet Kim Jong Un by May in an effort to achieve permanent denuclearization.
3.7 Yascha Mounk, in The Washington Post: "The evidence of the past years seems to suggest that popular support for democracy has always depended on what political scientists call "performance legitimacy"–the ability of a political system to deliver the goods–to a much greater extent than we realized. So as people have grown frustrated with the ability of the democratic system to give them what they want, they have rapidly changed their attitudes about the system."
3.5 Stoneman Douglas student Emma Gonzalez: "This isn't Red vs. Blue. This is Death vs. Money."
3.4 E.J. Dionne Jr. in the Post: "How did we get a government of this sort? For decades, our country has been witness to a war on public life. Legitimate dissatisfaction with government has turned into contempt for government itself and a denial of the indispensability of politics. We value expertise from our doctors, nurses, engineers and scientists. But when it comes to government, there is a popular assumption that those who spend their lives mastering the arts of administration, politics and policymaking must be up to no good. This inclination, by the way, is prevalent in other democracies, too. It is an attitude that leads voters to mistake inexperience for purity and outsider status (often, as in Trump's case, a feigned outsiderism) for an exceptional understanding of the people's wishes. It has turned the word "politician" into an epithet, even though most of our best presidents (Abraham Lincoln and Franklin D. Roosevelt especially) have been politicians through and through. The cliched and supposedly high-minded distinction between "a politician" and "a statesman" was always wrong. It's coming back to haunt us."
3.4 The Shape of Water, Frances McDormand, Gary Oldman, Sam Rockwell and Allison Janney win Oscars
3.4 Jeffrey Fleishman in the LA Times: "There has been a shift … in the cult of celebrity. Selfies, Instagram and YouTube have made us our own celebrities; the real ones posing beside us at film premieres and restaurants have become extras in our videoed romans à clef. They don't seem as otherworldly as they once did. Notions of fame have been reinvented, and the audience has become the star in an endless loop of blurred lines."
3.4 Optimum out
3.3 Optimum out
3.3 Alex Baldwin as Trump on SNL: "I said I was going to run this country like a business; that business is a Waffle House at 2 a.m. Crazies everywhere, staff walking out in the middle of their shift, managers taking money out of the cash register to pay off the Russian mob."
3.3 Sen Tom Cotton at the Gridiron Club: "More than a few reporters have strained to find the sources of the electrifying personality that's carried me so far in politics … This is what you get when you combine the common touch of Harvard, the sensitivity of the Army, and the personal mentoring of Dick Cheney."
3.3 Washington Post: Inside the White House, aides over the past week have described an air of anxiety and volatility — with an uncontrollable commander in chief at its center. These are the darkest days in at least half a year, they say, and they worry just how much farther President Trump and his administration may plunge into unrest and malaise before they start to recover. As one official put it: "We haven't bottomed out." Trump is now a president in transition, at times angry and increasingly isolated. He fumes in private that just about every time he looks up at a television screen, the cable news headlines are trumpeting yet another scandal. He voices frustration that son-in-law Jared Kushner has few on-air defenders. He revives old grudges. And he confides to friends that he is uncertain about whom to trust.
3.2 Robert Kagan in the Washington Post: "It is impossible to imagine Trump and his repeated big lies that go viral except in the digital-video age. It is impossible to imagine our present political polarization except in the age of the Internet, which drives people to sites of extreme views that validate their preexisting prejudices. And, in the spirit of Hollywood, it is impossible to imagine the degree and intensity of emotional and sensory manipulation, false rumors, exaggerations and character assassination that decay our public dialogue except in this new and terrifying age of technology which has only just begun. Digital-video technology, precisely because it is given to manipulation, is inherently controlling. Think of how the great film directors of the 20th century were able to take over your mind for a few hours: a new experience for audiences that previous generations had never known. Theater may be as old as the ancient Greeks, but the technology of film lent a new and powerful force to the theatrical experience. Moreover, it was contained within a limited time period, and afterward you came back to the real world. In the 21st century, dictators may have the capability to be the equivalent of film directors, and the show never stops. Indeed, Joseph Goebbels would undoubtedly thrive in today's world. As for warfare itself, it will be increasingly about dividing and demoralizing enemy populations through disinformation campaigns whose techniques are still in their infancy. The Chinese, eventually with the help of big data, are working on following the Internet searches of their citizens, and then determining who needs to be singled out for further observation. If a government or a company knows the destination and sequence of all of your searches, it is virtually inside your mind. The possibilities are frightening, and the vistas for oppression unbounded. The digital age, originally sold to us as empowering, could yet become the greatest threat to free thought and democracy in history. The very idea of something going viral is an expression of the mob more than of the individual. The fact that Google partially ranks search results in terms of how many other sites have linked to them reinforces groupthink, not individuality. The entire logic of the Web works toward popularity, not quality, and certainly not toward truth. Never before have we had to fight for democracy and individual rights as now in this new and — in some sense — dark age of technology. We must realize that the fight for democracy is synonymous with the fight for objectivity, which lies at the core of professional journalism — a calling whose foundational spirit was forged in the print-and-typewriter age, when mainly the movies were fake. We will fight best by thinking tragically to avoid tragedy. This means learning to think like the tyrants who feed and prosper on misinformation so we can keep several steps ahead of them. Only in that way can we build safeguards against the specific dangers of the digital experience. The pioneers of Silicon Valley were inherent optimists who simply believed in connecting the world. But it is precisely such integration that provides our authoritarian enemies with access into our own democratic systems. The future will be about wars of integration rather than wars of geographic separation. So now constructive pessimism is called for. The innocent days when illusions were the province of movie stage sets are way behind us."
3.2 Nor'easter strikes. Bombogenesis is expected
3.1 Steve Bannon: "In the modern digital age — and [Obama chief strategist David] Axelrod saw this very early on, and we a little bit copied it — there's three things that are important: It's authenticity of candidate. The one thing the Internet has done is blown through phonies. Number two is the importance of actionable ideas. Obama had a series of actionable ideas. Donald Trump had a series of actionable ideas. It's the reason my office was called the war room. Number three is — and this is also an Obama and Trump [characteristic] — a volunteer army of dedicated people."