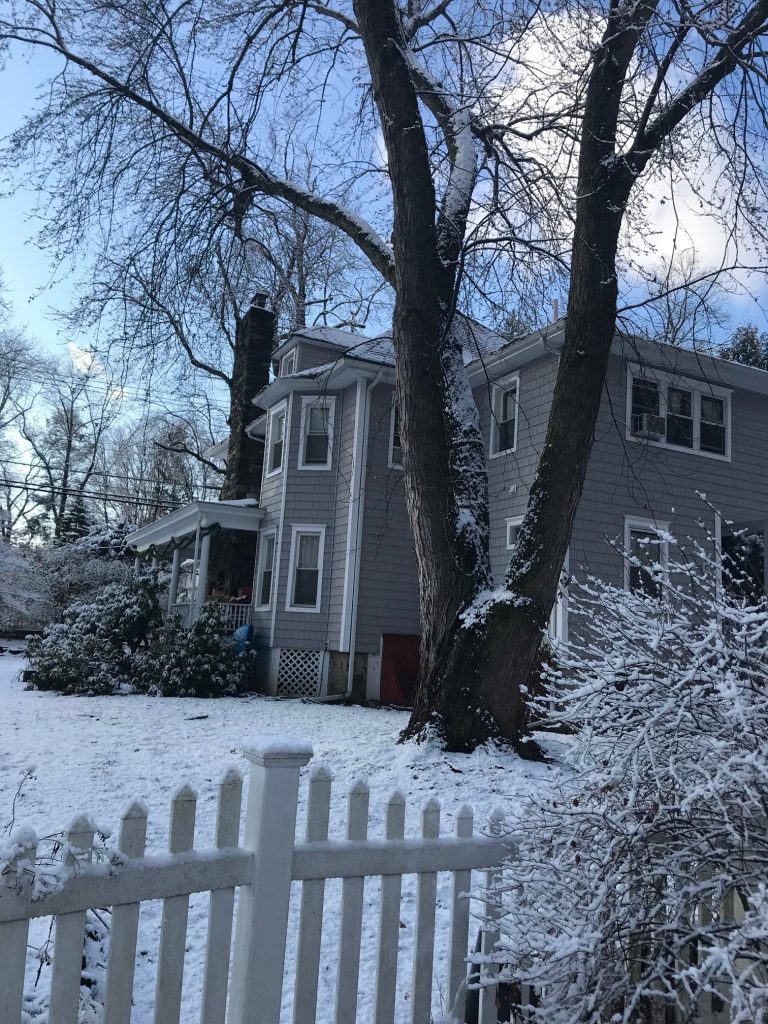 12.30 Miscellaneous workers. John Paul Jones
12.29 Mike Allen in Axios: Trump keeps asking for tariffs — on steel and aluminum, in particular. He wants a trade war, and has for many years. His economic and diplomatic advisers persuaded him to delay trade actions in 2017. Those advisers recognize that the day of reckoning will come in 2018, regardless of whether economic adviser Gary Cohn and Secretary of State Rex Tillerson — who advocated restraint — stay or go. . . .Trump still wants his wall, and tighter restrictions on legal immigration. He's a true believer on this stuff, and knows intuitively that it keeps his base stoked. Trump seems most interested in discussing military options on North Korea in these meetings.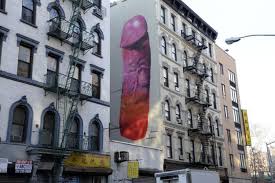 12.29 A four-story mural of a purple penis at 303-305 Broome Street in Lower Manhattan was painted over.
12.29 Michael Clemens of the Center for Global Development, a Washington, D.C. think tank: "Very recently, economists have been looking at a different kind of policy that helps people move to where opportunity is. If you want to help somebody in poverty, by far the most effective thing you can do is to assist them in moving."
In his interview with @realDonaldTrump, @nytmike never asked about "collusion" with Russia. A portrait of madness, pic.twitter.com/ucvVXvLRKc

— Kurt Andersen (@KBAndersen) December 29, 2017

12.29 Donald Trump in an interview with the New York Times: "We're going to win another four years for a lot of reasons, most importantly because our country is starting to do well again and we're being respected again. But another reason that I'm going to win another four years is because newspapers, television, all forms of media will tank if I'm not there because without me, their ratings are going down the tubes. Without me, the New York Times will indeed be not the failing New York Times, but the failed New York Times. So they basically have to let me win. And eventually, probably six months before the election, they'll be loving me because they're saying, "Please, please, don't lose Donald Trump."
12.29 Anne Applebaum in the Washington Post: The political philosopher Jan-Werner Müller suggests "anti-pluralist," and although that's a bit antiseptic, it's probably closest to the truth. What we are really talking about, after all, are political parties that do not acknowledge the right of anyone else to hold or share power. They seek to establish themselves as the only legitimate spokesman for "the people" or "the nation," as opposed to the voters, and they seek to weaken any civic or political institutions that might restrict them. It's not an accident that Hungary's Fidesz party or Poland's Law and Justice party have packed their courts; nor is it a coincidence that Trump's Republican Party seeks to undermine the FBI. France's National Front and Germany's Alternative for Germany aren't in power, but even so, they treat the media with the same disdain as the American president does.
12.28 Albany, in the pool house. Minus 4 degrees
12.27 Albany. Dinner at the Old English Pub.
12.26 Albany
12.25 Christmas brunch with the Kelleys
12.23 Saw The Darkest Hour yesterday, and enjoyed it quite a bit. Still, it's odd that of the three movies this year that dealt with the rescue operation at Dunkirk, the one that best reached the emotional essence of that great citizen action was `Their Finest,' which was the one that expressly aimed to hold the event at arm's length. Still, Darkest Hour tells a great story about leadership and language, and it manages to quote Macauley's Lays of Ancient Rome:
Then out spake brave Horatius,
The Captain of the Gate:
"To every man upon this earth
Death cometh soon or late.
And how can man die better
Than facing fearful odds,
For the ashes of his fathers,
And the temples of his gods…"
12.22 Trump signs $1.5 million tax overhaul into law
12.21 Tom Brokaw on MSNBC: "[Trump] watches [F&F] because it reinforces what he believes," Brokaw said. "Fox News…is on a jihad right now" against institutions of the government. "Newt Gingrigh looking into the camera and saying the FBI is a corrupt organization – three months earlier he'd said Bob Mueller is one of the great, distinguished public servants we have. So, we're at war here."
12.21 Life expectancy for Americans declined for a second year in a row in 2016, fueled by a staggering 21 percent increase in deaths from drug overdoses. The CDC reported this was the first time since 1961 and 1962 the country had seen a two-year decline, after a severe bout of influenza caused an outsize number of deaths. (Lenny Bernstein and Christopher Ingraham)
12.20 Memphis removes statues of Jefferson Davis and Nathan Bedford Forrest
12.20 Penske Media Corp., owner of Variety, buys a controlling interest in Wenner Media, parent of Rolling Stone,
12.20 As he stood outside the White House on Wednesday, President Trump basked in the praise of Republican lawmakers assembled around him. He was lauded for his "exquisite presidential leadership." He was touted as "one heck of a leader" and as a "man of action."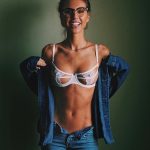 12.19 Kristen Roupenian, the author of the online sensation short story "Cat Person, " has a seven-figure book deal with Scout Press, an imprint of Simon & Shuster.
12.19 Charles Mathewes in the Post: When we've reached a place where good Christian folk think it's a matter of major theological principle not to sell pastries to gay people but are willing to give pedophiles a pass, I think it's safe to say that American Christianity today — white American Christianity in particular — is in a pretty sorry state.
12.19 House approves tax bill. Joe Crowley: ""It's a scam and the American people know it. Is this bill going to bring back jobs and lift up the middle class? Hell no! Is this bill going to make life better for cops, firefighters, nurses, truck drivers, students, veterans, teachers and shift workers? Hell no!"
12.18 Senator John Kennedy of Lousiana: "Just because you've seen 'My Cousin Vinny' doesn't qualify you to be a federal judge."
12.18 Mike Allen in Axios: "There are only two people who can change Trump: Trump himself, and Robert Mueller."
12.18 David Brooks: Democracy, Mann continues, is the only system built on respect for the infinite dignity of each individual man and woman, on each person's moral striving for freedom, justice and truth. It would be a great error to think of and teach democracy as a procedural or political system, or as the principle of majority rule.It is a "spiritual and moral possession." It is not just rules; it is a way of life. It encourages everybody to make the best of their capacities — holds that we have a moral responsibility to do so. It encourages the artist to seek beauty, the neighbor to seek community, the psychologist to seek perception, the scientist to seek truth.
12.18 In 2017, officials at the Centers for Disease Control have been given a list of seven words — not remotely dirty — that they must not use in the documents they're preparing as part of next year's budget proposals. The Washington Post first reported on Friday that the seven banned terms are "vulnerable," "entitlement," "diversity," "transgender," "fetus," "evidence-based" and "science-based."
12.17 The Washington Post: The officials were escorted into a spacious conference room on the 14th floor of Trump Tower. Trump took a seat at one end of a large table, with Vice President-elect Mike Pence at the other. Among the others present were Priebus, Pompeo and designated national security adviser Michael Flynn. Following a rehearsed plan, Clapper functioned as moderator, yielding to Brennan and others on key points in the briefing, which covered the most highly classified information U.S. spy agencies had assembled, including an extraordinary CIA stream of intelligence that had captured Putin's specific instructions on the operation.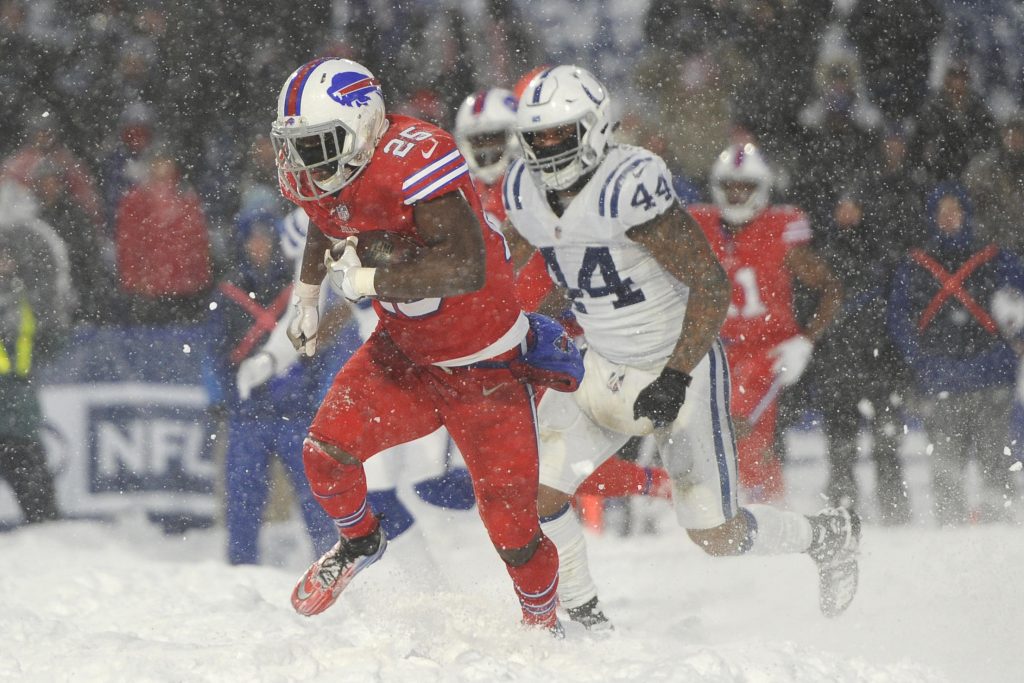 12.16 Finished The Crown, Season 2
12.15 Finished The Marvelous Mrs. Maisel
12.15 Michael Gerson in The Post: "In the end, the restoration of the Republican Party will require Republicans to lose elections. It will require Republican voters — as in Alabama and (to some extent) Virginia — to sit out, write in or even vote Democratic in races involving pro-Trump Republicans. It may require Republicans to lose control of the House (now very plausible) and to lose control of the Senate (still unlikely). It will certainly require Trump to lose control of the presidency. In the near term, this is what victory for Republicans will look like: strategic defeat. Recovery will be found only on the other side of loss."
12.15 Washington Post: Many veteran operatives and elder statesmen in the Democratic firmament worry that engaging in this fight is not the way to win in 2018. They think Hillary Clinton blundered by trying to turn last year's election into a referendum on Trump's baggage and boorish behavior. They worry that Democrats won't fully capitalize on Trump's unpopularity if they're perceived as overplaying their hand. They're nervous that the conversation over whether Trump should step down has sucked up too much political oxygen, possibly at the expense of the tax debate — which a lot of these Democrats believe they can win since so many voters already see the GOP bill as a giveaway to the rich at the expense of the middle class."
12.14 Harry Enten on FiveThirtyEight: "There have been more than 70 special elections for state and federal legislative seats in 2017 so far. … Democrats have outperformed the partisan lean in 74 percent of these races."
12.14 In one of the largest media mergers in history, Disney will pay $52.4 billion for assets from 21st Century Fox, including TV and film properties and its stake in streaming giant Hulu
12.14 Morgan Spurlock: "I am part of the problem."
12.14 The FCC repeals net neutrality.
12.13 Salma Hayek on Harvey Weinstein in the Times: "I was so excited to work with him and that company. In my naïveté, I thought my dream had come true. He had validated the last 14 years of my life. He had taken a chance on me — a nobody. He had said yes. Little did I know it would become my turn to say no. No to opening the door to him at all hours of the night, hotel after hotel, location after location, where he would show up unexpectedly, including one location where I was doing a movie he wasn't even involved with. No to me taking a shower with him. No to letting him watch me take a shower. No to letting him give me a massage. No to letting a naked friend of his give me a massage.No to letting him give me oral sex. No to my getting naked with another woman. No, no, no, no, no … And with every refusal came Harvey's Machiavellian rage. I don't think he hated anything more than the word "no." The absurdity of his demands went from getting a furious call in the middle of the night asking me to fire my agent for a fight he was having with him about a different movie with a different client to physically dragging me out of the opening gala of the Venice Film Festival, which was in honor of "Frida," so I could hang out at his private party with him and some women I thought were models but I was told later were high-priced prostitutesThe range of his persuasion tactics went from sweet-talking me to that one time when, in an attack of fury, he said the terrifying words, "I will kill you, don't think I can't." When he was finally convinced that I was not going to earn the movie the way he had expected, he told me he had offered my role and my script with my years of research to another actress. In his eyes, I was not an artist. I wasn't even a person. I was a thing: not a nobody, but a body."
12.13 Ross Douthat in the Times: "No, there will be no course correction — only the Trump we've seen so far, the Trump who would rather have the G.O.P. fall in ruins around him than give up on his feuds and insults and absurd behavior, the Trump who made Senator Doug Jones our strange reality, and the Trump who is also responsible for the larger wave that's building, building, for next fall."
12.13 Writing about President Trump's sexually suggestive statement that Sen. Kirsten Gillibrand "would do anything" for campaign contributions, USA Today declared that "a president who would all but call Sen. Kirsten Gillibrand a whore is not fit to clean the toilets in the Barack Obama Presidential Library or to shine the shoes of George W. Bush."
12.12 Senator Kirsten Gillibrand of New York called on President Trump to step down in light of the multiple allegations of sexual assault and harassment against him, prompting the president to lash out at her in a tweet charged with sexual innuendo.
12.12 Doug Jones defeats Roy Moore in the Senate race in Alabama
12.11 Peter King on SI.com: You exist in the world you're given. Cashman excels in his. It's easier to excel when you have Cashman's advantages, obviously. But you've still go to do it."
12.11 Yanks acquire Giancarlo Stanton
12.11 CNN reports that Roy Moore told an extremist radio station in 2011 that getting rid of all the constitutional amendments after the 10th would "eliminate many problems" with our "form of government."
12.10 Buffalo Bills running back LeSean McCoy has a spectacular day in the snow
12.10 The percentage of people who identify as or lean Republican has fallen 5 points from 42 percent of the population to 37 percent, according to the poll comparing November 2016 with November 2017, which was released last week. The percentage of voters identifying as Democratic has remained at 44 percent.
12.10 California Gov. Jerry Brown: "We're facing a new reality in this state. This is the new normal, and this could be something that happens every year or every few years. We're about to have a firefighting Christmas."
12.10 Bono on the NFL Network: "America is not just a country. It's an idea. It's a great idea. It's the best idea the world has ever had. And that's why it's okay for people to get carried away … and on that subject, if people want to show their patriotism a different way, you know, taking a knee and all that—I think people who care about their country can never be a problem. They want to make it better. The way they're respecting their country,
12.10 Rep. Adam Schiff on CNN's "State of the Union": "We do know this. The Russians offered help. The campaign accepted help. The Russians gave help. And the president made full use of that help. And that's pretty damming, whether it is proof beyond a reasonable doubt of conspiracy, or not."
12.10 New York Times: "Before taking office, Mr. Trump told top aides to think of each presidential day as an episode in a television show in which he vanquishes rivals."
12.09 The New York Times: "Midge is like a sardonic Hulk; she gets hurt, she gets angry and her superpower bursts forth. Now, she has to learn to control it. Seen in this light, "The Marvelous Mrs. Maisel" is not simply a period piece. It's a superhero story. Only this time, the protagonist's object is not to save the world but to find a place in it: to stand up for herself by doing standup for herself."
12.8 Albany Times-Union: "The FBI is investigating the Cuomo administration's practice of hiring employees to work in the governor's office, while actually paying them through various state agencies and public authorities, the Times Union has learned. The practice of hiring pricey political appointees to work for the Executive Chamber – but paying them through other entities – has allowed Cuomo and prior governors to increase the size of their staffs while escaping criticism for inflating the Executive Chamber budget. . . Under Cuomo, in some instances the positions held by Executive Chamber officials have had a correlation with the entity paying them. In other instances there seems have been little link between the work being done and an employee's source of income. Take well-paid Cuomo speechwriters, Tom Topousis and Jamie Malanowski. Although paid to pen speeches for the governor, Topousis was hired in 2015 at a $125,000 salary as a "special assistant" at the Office of Children and Family Services, a child protective services agency."
12.8 Bella DePaola in the Post: "In Trump's first 298 days in office, however, he made 1,628 false or misleading claims or flip-flops, by The Post's tally. That's about six per day, far higher than the average rate in our studies. And of course, reporters have access to only a subset of Trump's false statements — the ones he makes publicly — so unless he never stretches the truth in private, his actual rate of lying is almost certainly higher. That rate has been accelerating. Starting in early October, The Post's tracking showed that Trump told a remarkable nine lies a day, outpacing even the biggest liars in our research. But the flood of deceit isn't the most surprising finding about Trump. . . Nearly two-thirds of Trump's lies (65 percent) were self-serving. Examples included: "They're big tax cuts — the biggest cuts in the history of our country, actually" and, about the people who came to see him on a presidential visit to Vietnam last month: "They were really lined up in the streets by the tens of thousands." Slightly less than 10 percent of Trump's lies were kind ones, told to advantage, flatter or protect someone else. . . .Trump told 6.6 times as many self-serving lies as kind ones. That's a much higher ratio than we found for our study participants, who told about double the number of self-centered lies compared with kind ones. The most stunning way Trump's lies differed from our participants', though, was in their cruelty. An astonishing 50 percent of Trump's lies were hurtful or disparaging. "
12.7 Legislators in Quebec passed a resolution (paywall) requiring shopkeepers to greet customers with just "Bonjour" rather than the common "Bonjour hi."
12.7 Financial Times: "Apple will see as much as $47bn slashed from its expected tax liability if Republicans push through their current tax plan, making it the biggest beneficiary of the legislation. The potential windfall for the world's most valuable company stems from the reduced tax rate that would be applied to foreign earnings that it currently holds outside the US."
12.7 Corinne Purtill on Quartz: "This moment is the result of the collective labor of women of color who turned private agonies into public battles on behalf of justice. As overdue and welcome as this reckoning feels, there's also the unsettling reality that a movement built largely on the labor of women of color has been co-opted by a discussion that prioritizes the experiences of victims who are white, wealthy, and privileged over those who are not."
12.7 Sen. Al Franken says he will resign
12.6 Albany
12.6 Quartz: "American historians see a titanic clash on the horizon. What's coming next is a battle between "the very idea of democracy, and that human beings are created equal" against the notion that power in America should be concentrated in the hands of a very few, very wealthy people, just as it once was in medieval Europe, predicts Heather Richardson, a history professor at Boston College."
12.5 Steve Bannon: on Mitt Romney "Judge Roy Moore has more honor and integrity in that pinkie finger than your entire family has in its whole DNA. You hid behind your religion. You went to France to be a missionary while guys were dying in rice paddies in Vietnam. Do not talk to me about honor and integrity."
12.5 Johnny Hallyday, the French Elvis, dies at 74
12.5 Christine Keeler dies at 75.
12.5 Facing multiple allegations of sexual harassment, Rep. John Conyers Jr. (D-Mich.) resigned as Congress's longest-serving member
12.4 Catherine Rampell in the Post: "What did the populists win, really? Did they get the great economic de-rigging they demanded? A fair shake for good, wholesome folk like themselves? The draining, at last, of the swamp? No. Instead, a week ago, the Trump administration began dismantling the Consumer Financial Protection Bureau, a post-financial crisis creation designed specifically to protect the little guy from scam artists and swamp creatures. And then, in the wee hours of Saturday morning, the Senate passed the most plutocratic, regressive, system-rigging piece of tax legislation in decades. A bill that allows multimillionaires to pass on their estates tax-free. That offers one special break to owners of private jets and another to those who send their kids to private school. A bill that literally takes from the poor to give to the rich. These are not policies that either left-wing or right-wing populists clamored for, and you can see as much in the poll data. The Republican tax plan is the most unpopular piece of major tax legislation in five decades, less popular even than the Bill Clinton and George H.W. Bush tax hikes. Republicans know how unpopular it is, and they just don't care.
Instead, they expect the populist right to be satisfied with some race-baiting tweets. Some mean-spirited, occasionally unconstitutional immigration policies. The satisfaction of having a president who makes liberals angry. Instead of bread, the populists are told to be grateful for their circuses."
12.4 Jeffrey Toobin in The New Yorker: "On the basis of the publicly available evidence, the case against Trump for obstruction of justice is more than plausible. Most perilously for the President, Flynn may know what Trump has to hide."
12.4 Ben McAdoo and Jerry Reese fired by Giants
12.4 John Locke described executive prerogative as necessary in any system that separated the executive and legislative powers, and defined it as the "power to act according to discretion, for the public good, without the prescription of the law, and sometimes even against it."…
12.4 John Dowd, President Trump's outside lawyer: "A president cannot be guilty of obstruction of justice. The "President cannot obstruct justice because he is the chief law enforcement officer under [the Constitution's Article II] and has every right to express his view of any case."
12.3 Dinner with the Kellys
12.3 In Let Trump Be Trump, Corey Lewandowski describes a helicopter ride where Trump rants at Paul Manafort, who had said that Trump shouldn't be on television anymore, and that Manafort should appear instead. Trump was angrier than Lewandowski had ever seen him, ordering the pilot to lower the altitude so he could make a cellphone call. "Did you say I shouldn't be on TV on Sunday? I'll go on TV anytime I g–dam f—ing want and you won't say another f—ing word about me!" Trump yelled at Manafort, according to Lewandowski. "Tone it down? I wanna turn it up! . . . You're a political pro? Let me tell you something. I'm a pro at life. I've been around a time or two. I know guys like you, with your hair and skin . . ." The book also describes a typical Trump order includes a typical Trump order from McDonald's: "two Big Macs, two Fillet-O-Fish, and a chocolate malted," which is good for 2,430 calories and 111 grams of fat.
12.3 Washington Post: "Right now, the first $5.5 million of any estate is not subject to the tax. Because of that, fewer than one in 500 estates owes any tax at all. So Grassley is saying that 99.8 percent of Americans lead contemptible lives of waste and folly, while only that remaining sliver of the extra-wealthy have shown the virtue that should win their heirs the ability not to pay taxes on the fortunes bequeathed to them."
12.3 Jared Bernstein: "The tax plan is written in such a way as to favor asset-based incomes, passive business investments and inherited wealth, and to penalize, once it's fully phased in, those foolish enough to depend on their paychecks."
12.3 Sen. Charles Grassley to The Des Moines Register: "I think not having the estate tax recognizes the people that are investing, as opposed to those that are just spending every darn penny they have, whether it's on booze or women or movies."
12.3 Sen. Mitch McConnell on ABC's "This Week.""We think this will produce results, results we will certainly be able to talk to the American people about in the fall of 2018 and 2020 as well."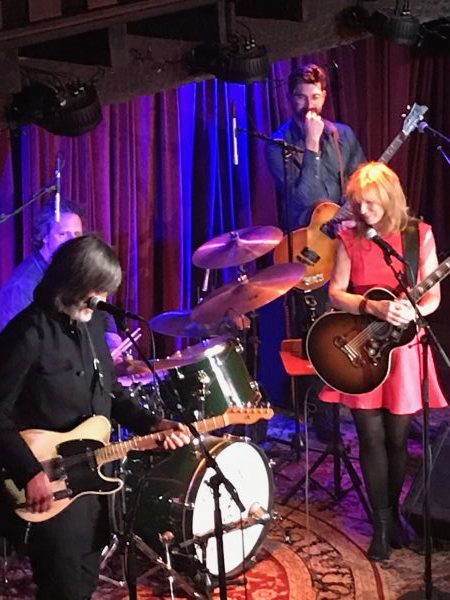 12.2 Larry and Teresa with the Lindstroms at the Colony in Woodstock
12.2 The Atlantic: "A foreclosure is a one-time event, but for many families it's something that never ends, wrecking years of their lives and the hopes they once had. The . . . recession changed the American economy, and for millions of Americans, forever changed their lives. Some nine million families lost their homes to foreclosure or short sale between 2006 and 2014. But many lost more than that: They lost their momentum, too. Families like the Santillans had been moving up a ladder towards the American Dream, and fell off into a deep pit. They're still at the bottom of the ladder a decade later, trying to get back to where they had been."
12.2 Barron's: Bitcoin "shot past $11,000 [this] week just hours after eclipsing $10,000, which itself was mere days after pushing past $9,000. It then slid sharply before surging yet again."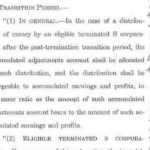 12.2 Senate passes tax reform bill, including handwritten portions faxed to Senators
12.1 Michael Flynn pleads guilty to lying to the FBI
12.1 The Atlantic: "Manhattan has two genetically distinguishable groups of rats: the uptown rats and the downtown rats, separated by the geographic barrier that is midtown. It's not that midtown is rat-free—such a notion is inconceivable—but the commercial district lacks the household trash (aka food) and backyards (aka shelter) that rats like. Since rats tend to move only a few blocks in their lifetimes, the uptown rats and downtown rats don't mix much. When the researchers drilled down even deeper, they found that different neighborhoods have their own distinct rats. "If you gave us a rat, we could tell whether it came from the West Village or the East Village," says Combs. "They're actually unique little rat neighborhoods." And the boundaries of rat neighborhoods can fit surprisingly well with human ones."
12.1 Jimmy Kimmel: "Maybe when you say, "Come to Alabama and we'll do it man to man," maybe that means you're challenging me to a fight, which is kind of what it sounds like. And if you are, I accept, by the way. I accept that invitation. There is no one I would love to fight more than you. I will put my Christian values aside just for you and for that fight.So if you are challenging me to a fight, here's what we'll do. Let's find a place to do it. I'll wear a Girl Scout uniform so you can have something to get excited about. And the winner, whoever wins the fight, will give all the money we charge for the tickets to charity. My charity will be the women who came forward to say you molested them, okay? All right, tough guy, with your little pistol? Roy Moore is never — he's too scared to even debate the guy he's running against, Doug Jones. With me he wants to go man to man. Maybe if he went man to man instead of man to little girl, you wouldn't be in this situation. Allegedly. Allegedly!"
12.1 USA Today: "For many firms, paying fines for sexual harassment has been treated as a cost of doing business. In the past seven years, U.S. companies paid more than $295 million in public penalties over sexual harassment claims, according to Equal Employment Opportunity Commission records. That sum does not count all the private settlements."
12.1 Bejamin Wittes in a tweet: #IBelieve in a temporary truce on all such questions, an agreement to maintain the status quo on major areas of policy dispute while Americans of good faith collectively band together to face a national emergency. #IBelieve that facing that national emergency requires unity
12.1 Ej Dionne in the Post: We'd like to think that the United States is also a nation of decency, tolerance and respect. We can't make this claim while Trump is president."