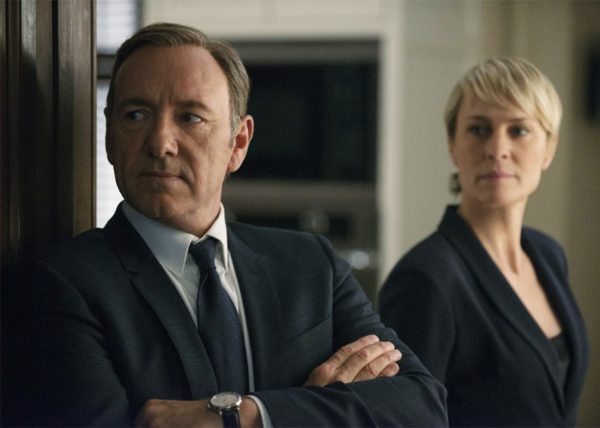 Last year, fans of House of Cards were agog when Francis Underwood arranged for his wife Claire Underwood to become his running mate. This year–spoiler alert–not only did they manage to steal the election, but in a particularly malodorous bit of shark-jumping, Francis resigned and Claire replaced him. Well, whatever. It should be noted, however, that last February, in between seasons 4 and 5, life resoundingly imitated art, when the president of Azerbaijan, Ilham Aliyev, appointed his wife Mehriban Aliyeva to serve as his vice president. She now stands next in line for the presidency.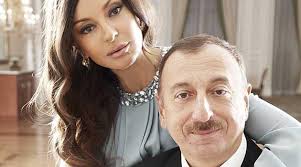 Not to claim credit for everything, but attentive readers will remember that this particular plot device was part of my 1992 novel Mr. Stupid Goes to Washington. Lucinda Bibby, the wife of the kidnapped vice president, is speaking to her lover, President Roger Ross. At one point, Ross considers whom to name as Bibby's successor, should such a need arise.
"Well, she said, "I suppose you could appoint me.". . .
"I suppose," he said suspiciously. . .
"And then, darling,"she said, "you and I could get married."
"We could?" he said in excitement and amazement.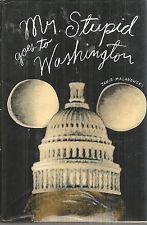 "Of course we could," said said, wrapping her arms around him. "And then you and I could run for reelection together."
This was getting better and better, he thought. "Okay," he said, "we'll do that."
"And then, about a year before your term expires, you could resign, and I would become president.".. . .
"I don't know if I'd want to give up the presidency, Lucinda. I mean, it would be nice that you could move up, but what would I do?"
"Silly," she said. "Do you think I would forget about you? I'd appoint you to be my vice president. And then we'd run for reelection, and we'd win. And then just before my term was up, I'd resign, and you'd step up and become president again; and then you'd appoint me vice president again; and so on, and so on, and so on.
There was a long pause as Ross mulled the plan over. "I suppose we could go on for years."